Valentine's Day is approaching quickly and whether you're coupled up or floating free, you deserve to celebrate this heart filled time!
With so many great restaurants, events and attractions that Chicago has to offer, it can be difficult to find the best one. So to help, we've put together a few activities that fit your style and location.
Get Active
Celebrate this Valentine's day by joining the pantless party and mile(ish) run through Wrigleyville! Why would you run nearly naked? Because it's for a good cause!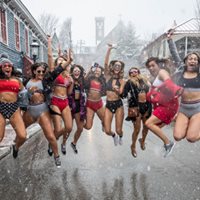 Cupids Undie Run is a fundraising event that donates 100% of net proceeds to the Children's Tumor Foundation for Neurofibromatosis research. So start a team or go solo but definitely don't miss this fun run!
Prefer to be indoors? How about a scavenger hunt around the Art Institute of Chicago instead! Blushing is optional during The Naked At The Art Museum Scavenger Hunt, as you answer tricky questions to find the provocative art throughout the museum. *No previous experience with art, or nudity, is required.
Learn Something New
Add a little rhythm to your Valentine's Day with a Salsa Workshop! Located near River North, this beginner course is designed to get you up and having fun as you build your dancing confidence. This workshop is also BYOB so grab your favorite wine and get ready to dance the night away.
If you like your dates a little sweeter, then you'll love the Sweets for Your Sweetie cooking class located in Lincoln Park. Learn how to make caramels that will melt in your mouth, rich hand rolled chocolate truffles, gooey marshmallows and adorable candy hearts!
Grab a Drink
What's the ultimate Valentine's power couple? Chocolate and wine paired together! West Town's City Winery is planning an adventurous wine tasting with intense and unusual pairings that will create a full sensory experience! Pastry Chef, Stacie Krus will create 8 decadent chocolates that will pair perfectly with 9 wines selected by Beverage Director, Rebekah Mahru.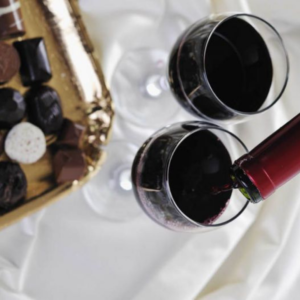 However, if you're a lover of whiskey, vodka, beer and fine spirits, then Barrel Night is for you! Celebrate Valentine's Day at your own pace and join Chicago Magazine's fourth annual Barrel Night on Feb. 21st, near the Heart of Chicago. This spirited event will have a collection of the most premium brands, showcasing their products for you to enjoy. Sneak peak of what's to come: Rossville Union, George Remus Bourbon, Aberlour, Driftless Glen, Old Elk Distillery, Woodford Reserve, Jack Daniels, Uncle Nearest and much much more!
Have a Nice Meal
Known as one of Streeterville's top dining destinations, The Albert will delight you with their special Pre-fixe Valentine's Day Menu. From East Coast Oysters to Onion Tartine, this 4-Course meal will have something for everyone to enjoy. Make sure you save room for dessert, featuring their "Love is a Drug" Chocolate Mousse Raspberry.
If you prefer a full menu over a Pre-fixe one, then GT Prime is the place to be. Ranked among the top 50 steakhouses in America, GT Primewill be a Valentine's meal that you'll always remember. Located in Old Town, this cozy, dark lit restaurant will create a perfect romantic night out.
See a Show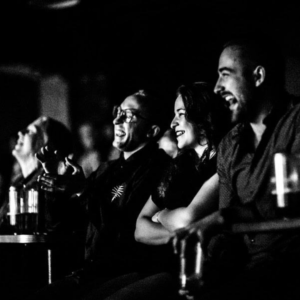 Live near Gold Coast and looking for a more lighthearted night out? Grab a show at The Second City Theatre! Known for their impressive improv-based sketch comedy and famous alums, The Second City Theatre shows will have you laughing well into the night. Take a look at the upcoming shows here
Looking to treat yourself? How about a night out at the Lyric Opera House of Chicago. Founded in 1954 and located in West Loop, Lyric has always distinguished itself by presenting the finest international singers, conductors, directors, and designers. They feature a large range of operatic repertoire and world-premiere productions. Their current performances include: Elektra, Choir! Choir! Choir!, La Traviata and Ariodante Opera Insider.
Stay in Instead
Have a wine tasting without leaving the house! All you'll need is a range of wine to try, some snacks to go with and you'll be set to go. Depending on how ambitious you're feeling, you can pick up full sized bottles or small single serving ones. Or even venture away from wine completely and pick up different beer or spirits to try out!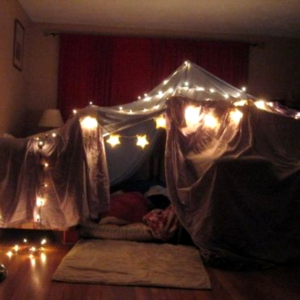 Or channel your inner kid and transform your living room into a cozy fort for the night. Add in some blankets, pillows, snacks and your favorite movie and you'll never want to leave. Check out how to get your fort started here!