Bank Owned Services
The Pearson Realty Group team is experienced in all phases of the REO/Bank Owned business and is currently managing & marketing hundreds of properties for many different financial institutions. These including Fannie Mae, Freddie Mac and HUD. Pearson Realty Group's management is NRBA trained and certified in a goal to liquidate REO properties in the most efficient and profitable manner.
Receivership Services
In addition to short sales and REOs, Pearson Realty Group has great experience working with receiver sales/receiverships. Receiverships have grown over the past several years and are an alternative to foreclosure proceedings or bankruptcy proceedings.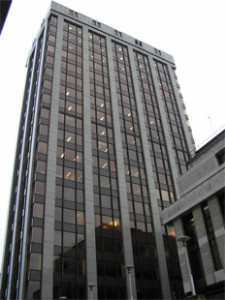 Essentially, when a building is on its way to bankruptcy and the lender wants to limit the bank's liability (i.e. managing the construction of a partial building, being responsible for taxes, buyers, maintenance, etc.) they can work with a neutral third party, known as a receiver.
Our sister company, PRG Management, is comprised of experienced property managers that would act as the receivers during this type of sale. A receiver is appointed by a court and becomes responsible for a property that services as collateral when a loan is in default. As the active property manager, the receiver can make all decisions regarding management and operations. Please reach out to learn more about the many benefits to Receivership!