Gold Coast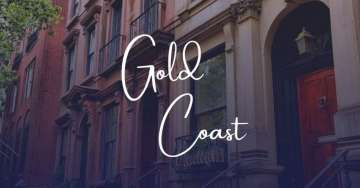 The Gold Coast historic district in Chicago, roughly located between North Ave, Clark St, and Chicago Ave, boomed in the wake of the Chicago Fire to become one of the wealthiest neighborhoods. Because of the mixture of high-rise apartments and row houses, the Gold Coast boasts some of Chicago's priciest homes. With proximity to the lake/beach, central business district, and Lincoln Park, there is no guessing why most Chicagoans would choose to live here first.
While still densely zoned, the Gold Coast still maintains single-family residences, adding value to every piece of land in this area. This neighborhood is the go-to location for shopping as it borders the beginning of the Magnificent Mile, home to upscale shops, fashion outlets, and exquisite restaurants.
Some notable restaurants in the area are Doc B's, Carmine's, and 3 Arts Club Cafe.
Gold Coast Homes for Sale