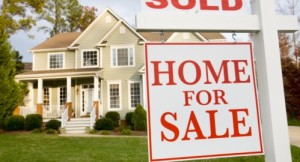 Do you ever wonder what a home seller does before they list their home you might be walking through? Are you looking to put your home on the market in the future? Below are some tricks you must know to stage your home to look the best it can!
Remove any personal or family photos. Buyers want to see themselves buying and living in the home in Chicago, not picture themselves as you. We all know you look great in all of those photos, but they can only hurt the buyers dreams of living in your space.
Homes with good flow really appeal to potential buyers. How to get good flow? Cut out square tables with round ones. This makes the home feel more maneuverable and cozy to your buyers.
Another must have for buyers; storage space! Buyers look for and love storage space to stash all of their clutter, so get rid of yours! Buyers will open closets, cabinets, drawers and look at shelves so it is wise for you to re-organize your home to show off how much storage your home really has!
This trick not only will help you sell your home, but it will help begin your packing process! Take out unnecessary furniture. Rooms that have too much "stuff" in them are big turn offs to buyers. The room looks and feels smaller with more furniture, so taking out your personal belongings is a great way to clear up space and show off your homes square footage!
Brighten up your space! Let the sun shine past your curtains and into your home to give a light feeling when buyers walk in! Add artificial lighting with lamps to help create a light and welcoming home!
Is your kitchen appliances a bit outdated? Buyers love when a kitchen looks up to date! Replace your old appliances to give buyers that "new kitchen feel ". Even though you will be spending money, you will make more when the home sells!
Make sure the master bedroom appeals to both a man and woman! Having a master bedroom that appeals to both men and women makes both genders feel drawn into the room. Paint the walls a neutral color with matching bed sets and accessories that complement the color scheme and not a specific gender.
There you have it! Tips and tricks to staging your home! Want to know more tips and tricks? Contact a Pearson Group agent for more details on how to sell fast and for best price.