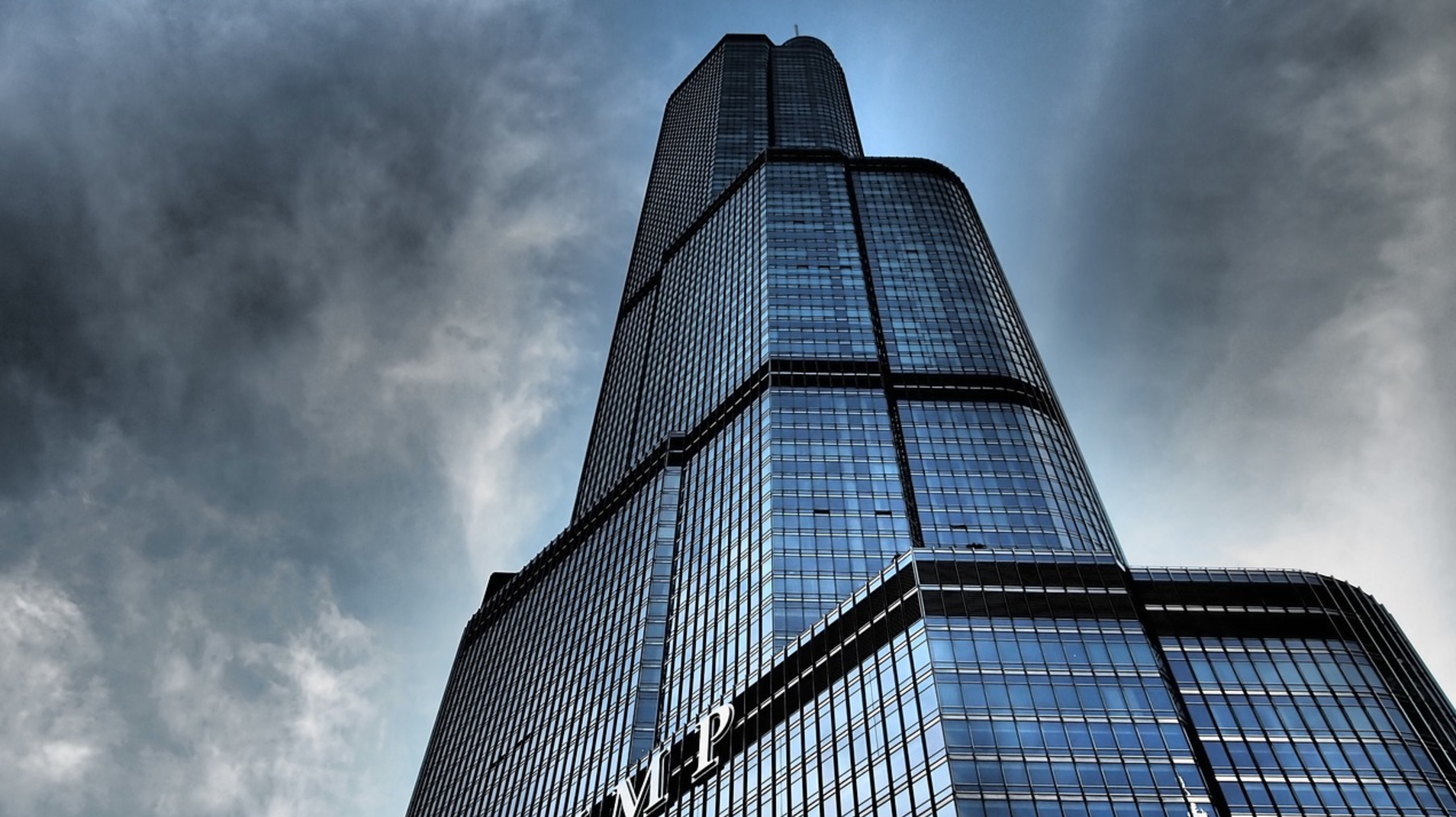 Donald Trump officially announced his candidacy on June 16th, 2015. In the following months, the sales price for units in the Trump Tower (Chicago) dropped drastically, with the median sales price of a unit for sale falling approximately half of a million dollars.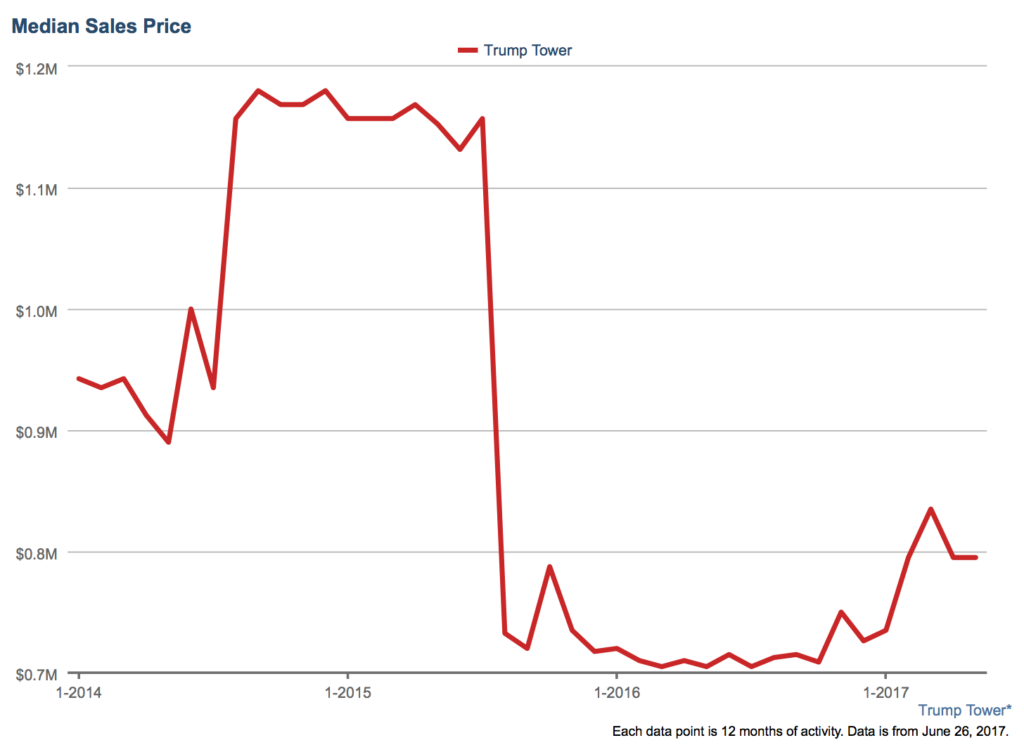 Furthermore, since Trump officially secured the Republican Party's presidential nomination back in late May of 2016, it looks as though many residents no longer want to be associated with Trump … new listings and homes for sale in Trump Tower have more than doubled since May 2016.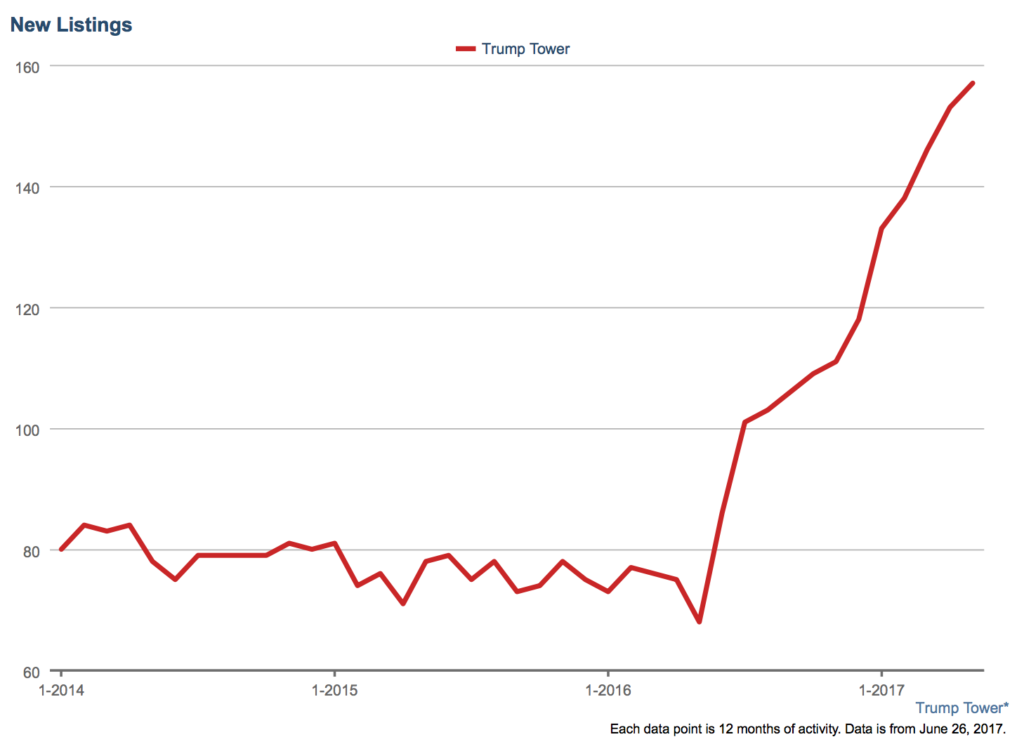 The number of closed sales however has trended inversely, continuing to decline ever since Trump joined the race.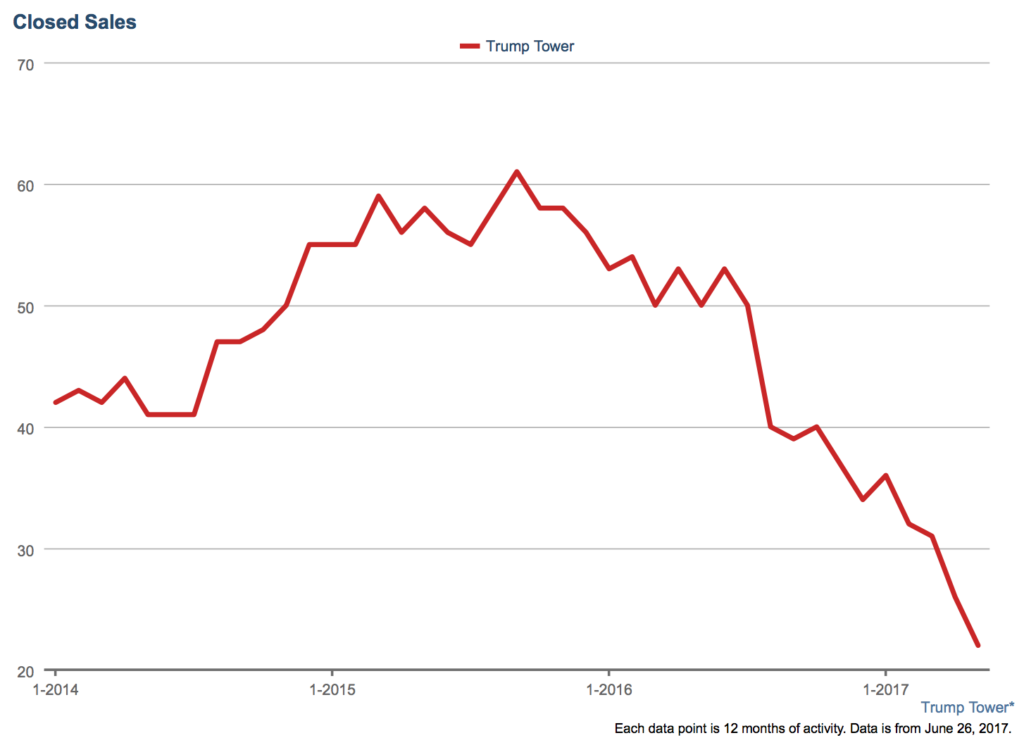 After the 2016 presidential election, the fear of rising interest rates served as a catalyst for many home buyers to take action however, data suggests buyers were not interested in buying in the Trump Tower. The supply of homes for sale in the Trump Tower has continually grown but not much is selling despite home prices being relatively low and affordable right now.
All Current Listings in the Chicago Trump Tower (401 N Wabash):