COVID-19 continues to impact the housing market. As Illinois adjusts to the extended stay at home order, we are closely monitoring and adapting to market changes. For the Spring housing market update, we broke it down in a SWOT analysis to strategize for the upcoming months. Although normal seems like a long way off, by working together we can make home sales safer and emerge on the other side of this crisis stronger.
Market Strengths
Virtual Tours & Online Home Searches are Increasing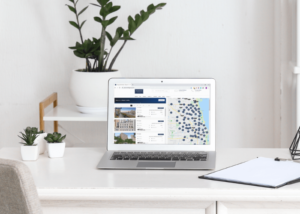 At the end of April, Redfin reported that requests for agent-led video-chat tours soared 350% from the same period a month ago. They also found that views of virtual walkthroughs are up 303% since the pandemic began.
Zillow reported that their for-sale listing pageviews fell as much as 19% year-over-year in mid-March, but have rebounded sharply since then. Pearson Realty Group has also seen a 30% increase in pageviews from March to April. In addition, listing inquiries are from more buyers that are more serious about a purchase, rather than those just shopping around.
Mortgage Rates Remain Low
Mortgage brokers are saying they are writing more and more pre-approval letters for buyers. Also, NAR Chief Economist, Lawrence Yun, observed that plenty of buyers appear ready to take advantage of record-low mortgage rates and the stability that comes with these locked-in monthly payments into future years.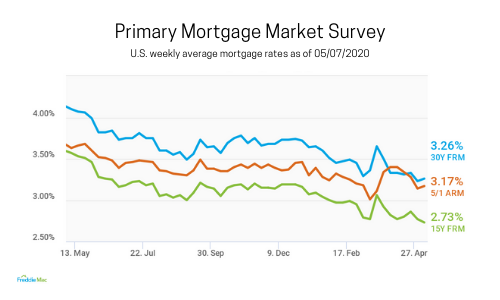 Listings Under Contract are on the Rise
The number of listings under contract is growing week over week. As reflected in the graph below, buyer demand was high until the pandemic hit, then the market experienced a slight dip and is now slowly returning to normal numbers. This can be a result of Realtors learning to better navigate the stay-at-home order. They are getting creative in how to best market listings and are ready to help however they can. Primarily, listings need to have a heavy online presence and include as much information as possible so they attract additional offers.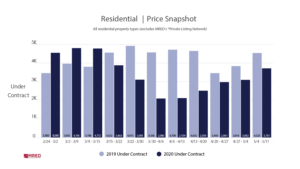 ---

Bring Your Home to Life
Now offering free 3D & Virtual Home Tours to new sellers. See how you can reach a wider audience, and close your home faster with VR. READ MORE →
---
Market Weaknesses
Lack of Inventory
The Spring housing market update shows a lack of new listings and current listings being pulled off by sellers. More than 2,600 Chicago homes, or 8.5% of active listings, were removed from the market during the 28-day period ending May 1. That's up from less than 8% a month prior.
Coming into May, new listings in Chicago are down 43%. However, this is an improvement compared to the 61% plunge that took place in April. An unexpected improvement as the number of Chicago COVID-19 cases continues to grow. This housing market update may indicate that sellers are seeing glimmers of hope as other cities flatten the curve.
In-person Tour Restrictions
A study conducted by the National Association of Realtors (NAR) found 30% of sellers are not allowing in-person showings. Of the sellers showing their homes, 68% are ensuring proper safety precautions when buyers enter a home. Additionally, 36% of sellers are relying on virtual tours to sell their homes. While virtual tours help, some buyers aren't as willing to take a leap of faith and purchase a home they haven't walked through. The lack of in-person tours also requires them to trust that the seller and realtor are being honest about the home conditions.
Market Opportunities
Prices will Stabilize
"We were starting to see a shift from a seller's to a buyer's market even before the pandemic," said Tommy Choi, past president of the Chicago Association of Realtors. Choi believes that constrained inventory may stabilize prices in the coming months because it could lead to more bidders per listing. In addition, the spring housing market update shows home prices have remained steady since the outbreak. Nearly 3 in 4 Realtors currently working with sellers this week – 73% – reported their clients haven't reduced listing prices to attract buyers.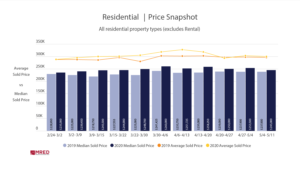 3/4 Sellers are Using this Time to Prepare
According to a new survey conducted by NAR, More than 3 in 4 potential sellers – 77% – are preparing to sell following the end of stay-at-home orders. During this downtime, half are completing do-it-yourself home improvement projects so they hit the ground running once it's time. We recommend this to all sellers, as now it a great time to prep their home for showings.

Safely Completing Home Inspections
The International Association of Certified Home Inspectors has developed a training course for inspectors titled, "COVID-19 Safety Guidelines for Home Inspectors and Contractors." The course will allow inspectors to become certified in the protocols needed to improve services amid this emergency lockdown. Inspectors are also encouraged to provide photos and videos during the tour so that buyers and agents have peace of mind that it was thoroughly completed.
Market Threats
Home Sales Recovery Period
Zillow forecasts that home sales will decline 50-60% very quickly and bottom out in the coming months. Sales would then recover at a pace of about 10% each month through 2021. Home prices are also predicted to drop 2%-3% through the end of 2020, followed by a slow recovery throughout 2021. Prices will return to Q4 2019 levels by Q3 2021.
Increase in Unemployment Rate
The unemployment rate skyrocketed from Februarys all-time low of 3.5% to its current rate of 14.7%. As a result, people are forced to reprioritize during this period of unemployment. Those who were once considering buying a home may no longer be financially sound enough to make the purchase. This can be seen in a recent National Association of Realtors study that measures the housing market strength. The study found that among contracts that were terminated in March '20, 22% were due to 'buyer lost job" (1% in Feb. '20), and 23% were due to "issues related to financing" (16% in Feb. '20).
---

As the pandemic affects unemployment, landlords/owners are left wondering how they can collect tenants' rent payment and recoup losses during COVID-19. READ MORE →
---