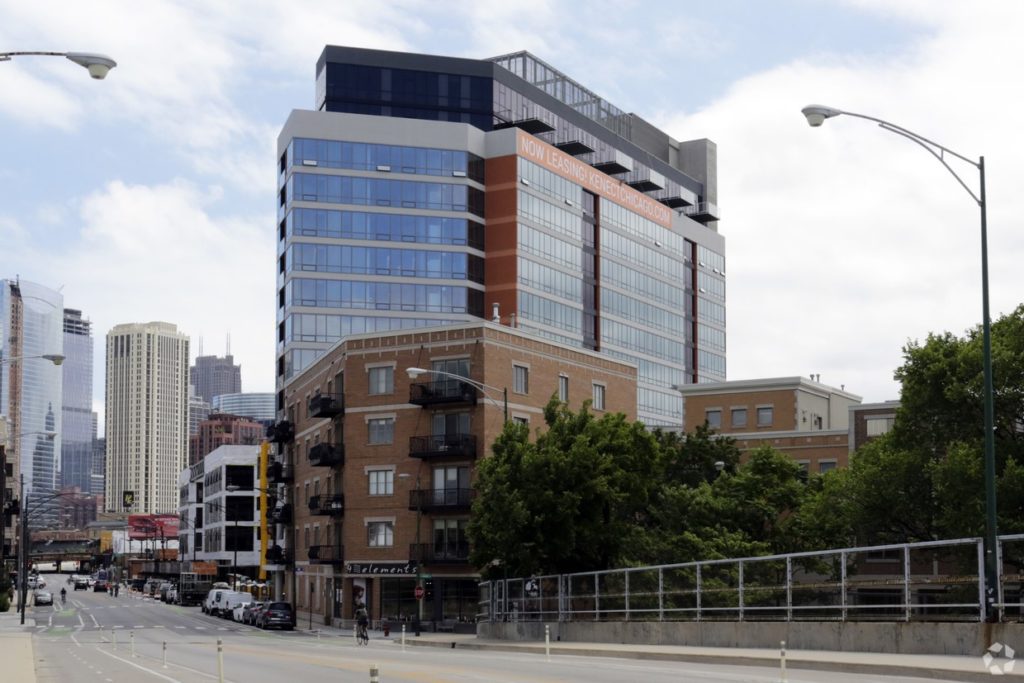 Chicagoans who have high expectations and desire great amenities will feel right at home at Kenect Chicago, a new construction development on Milwaukee and Grand in between Chicago's busy River West and Fulton Market areas. With a meticulously thought out floorplan and every amenity you could want, you will have a hard time believing you are in your apartment and not a luxury hotel.
Situated in the heart of great dining and cocktail lounges, Kenect offers a vast social life all within walking distance. The location provides both great entertainment, as well as shopping close by.
The club room offers a great environment to relax with friends and to meet new people. It is very spacious and includes a large party room with kitchen equipment. A top of the line pool table is provided with the great views.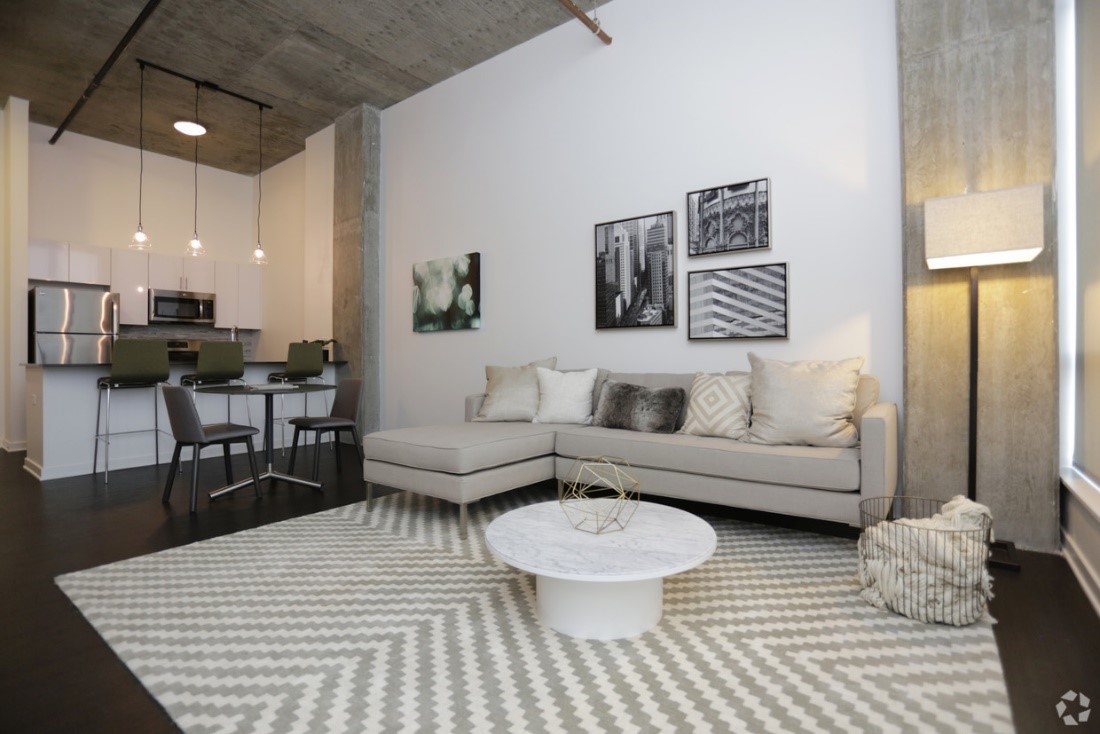 High ceilings, stainless steel appliances, and exposed pipework is found throughout the new construction. Warm, inviting living spaces do not disappoint.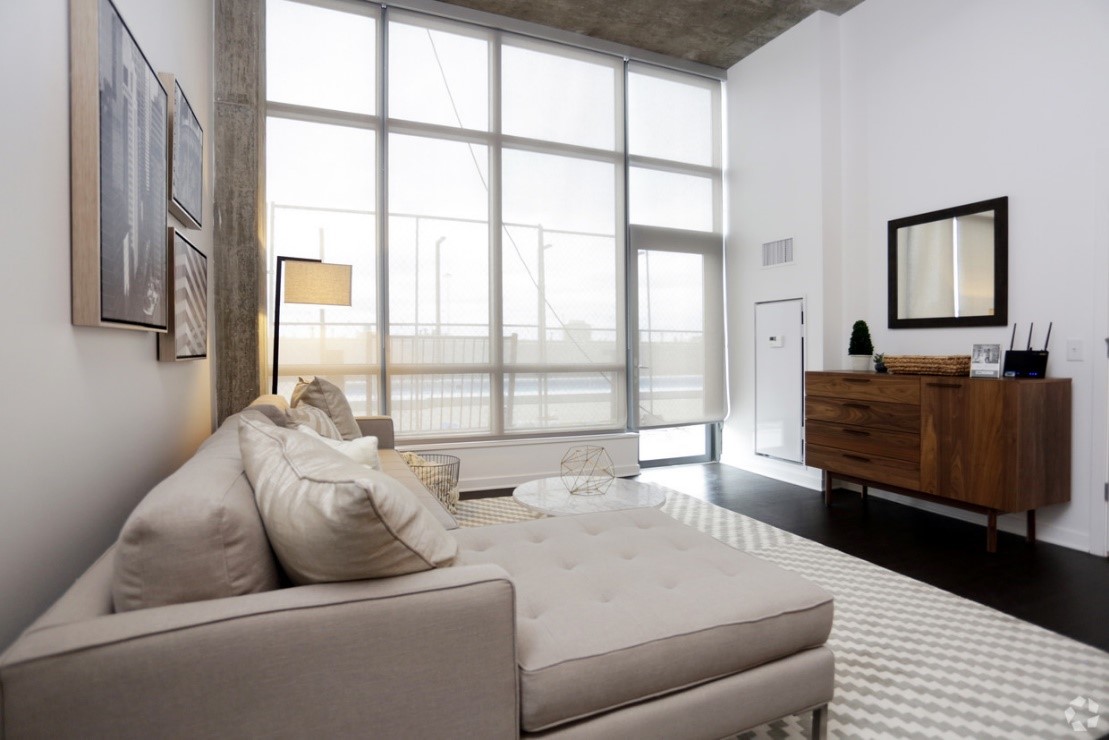 Floor to ceiling glass provides views and roominess that is sought after downtown. The careful planning and attention to detail is evident in every unit. The high ceilings really open up the units and make them feel spacious while at the same time provided a calming homesense.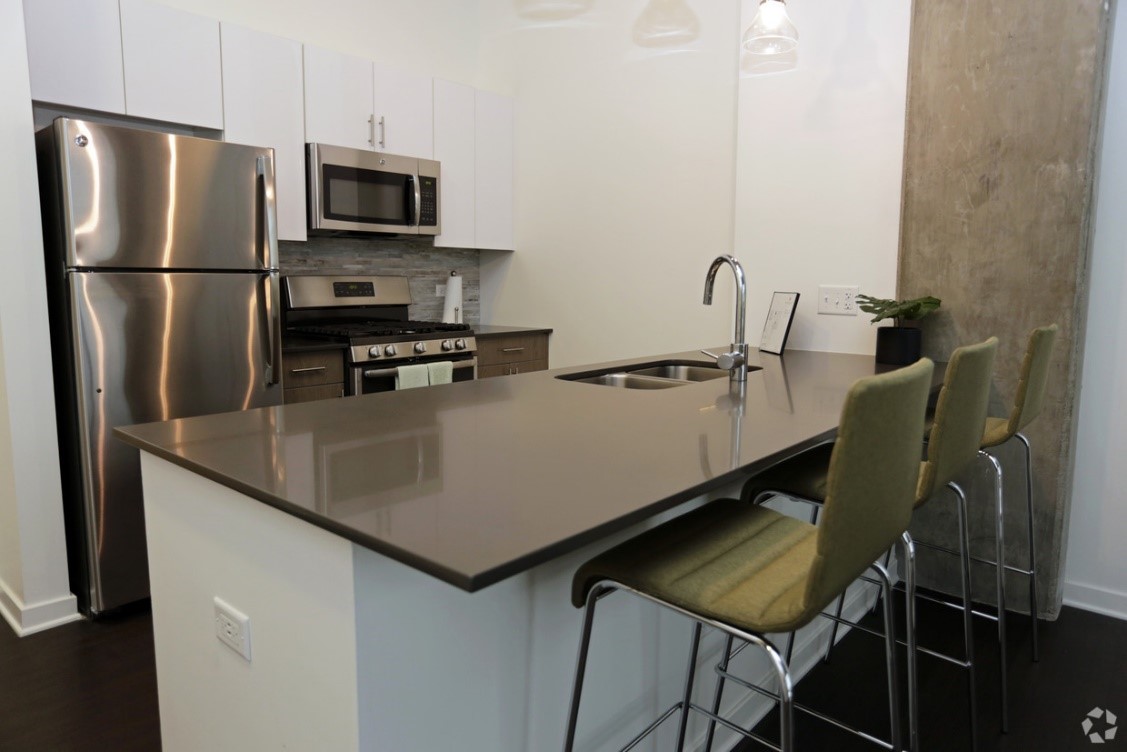 Kitchens with large workspaces provide ample room for preparing meals or entertaining guests. New appliances ensure you will always be ready to cook.
Bedrooms are no exception to the renowned living that Kenect provides. The floor to ceiling windows continue, providing an excellent way to way up in the morning, Spacious bathrooms are also standard throughout, and the cleanliness and functionality that a new construction bathroom has is a luxury few have in Chicago.
The studio apartments are very spacious and provide the same luxury accommodations found throughout the building. The floor to ceiling window, top of the line appliances and finishes, and walk in closets remain.
All new gym equipment and a gorgeous roof deck pool provide plenty of space to unwind after a long day. The perfect finishing touch on this wonderfully designed and executed building.
Interested in Kenect Chicago or other rentals? Contact nick@pearsonrealtygroup.com or at 708-557-5563.