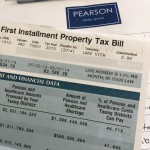 Beginning October 1st, all property tax rebate applications will be accepted at 25 neighborhood citywide locations. The rebates range between $25 – $200, however all applicants must apply in person. The deadline for applications is November 30th and rebates received within 6-8 weeks .
Requirements for eligibility are:
Chicago Homeowner;Received the Cook County Homeowners' Exemption in the most recent property tax year;
Household adjusted gross income of $75,000 or less in 2015;
City of Chicago portion of property taxes increased on most recent tax bill;
Current on payment of property taxes;
Do not owe real estate taxes on other property located in Chicago; and
Do not have City debt (e.g. parking tickets, overdue water bills).
The following lists each neighborhood processing location and hours of operation:
| | | |
| --- | --- | --- |
| Address | Location | Days and Hours of Operation* |
| 1530 W. Morse Ave. | Northside Community Development Corporation | M-F 11-6; Sa 10-5; Closed 11/25 |
| 3401 W. Foster Ave. | Chicago Public Library | M & W 10-5; T &Th 12-7; F & Sa 9-4 |
| 1011 W. Lawrence Ave. | North Side Community Federal Credit Union | M-F 9-4; Sa 8-12 |
| 6100 W. Irving Park Rd. | Chicago Public Library | M & W 12-7; T & Th 10-5; F & Sa 9-4 |
| 3160 N. Milwaukee Ave. | City of Chicago Senior Center | M-F 830-330; Sa 9-3 |
| 1922 N. Pulaski Rd. | Spanish Coalition for Housing | M-Th 9-6; F-Sa, 9-12 |
| 3541 W. North Ave. | Latino United Community Housing Association | M-F 11-6; Sa 10-5 |
| 721 N. LaSalle St. | Catholic Charities | M-F 9-330 |
| 121 N. LaSalle St. | City Hall Room 107 | M-F 11-6; Sa 10-5 |
| 10 S. Kedzie Ave. | City of Chicago Community Center | M-F 9-4 |
| 5615 W. Race Ave. | Chicago Public Library | M & W 12-7; T & Th 10-5; F & Sa 9-4 |
| 2141 S. Tan Ct. | Chinese American Service League | M-F 9-4 |
| 1818 S. Paulina St. | The Resurrection Project | M-F 11-6; Sa 10-5 |
| 2311 S. Kedzie Ave. | Chicago Public Library | M & W 10-5; T &Th 12-7; F & Sa 9-4 |
| 4314 S. Cottage Grove Ave. | City of Chicago Community Center | M-F 9-4 |
| 4600 S. Wood St. | The Resurrection Project | M-F 11-6; Sa 10-5 |
| 5674 S. Archer Ave. | Chicago Clerk's Satellite Office | M-F 10-3 |
| 2601 W. 63rd St. | Greater Southwest Development Corporation | M-F 11-6; Sa 8-3 |
| 845 W. 69th St. | Salvation Army | M-F 11-6; Sa 10-5 |
| 1120 W. 79th St. | Catholic Charities | M-F 9-330 |
| 1140 W. 79th St. | City of Chicago Community Center | M-F 9-4 |
| 1000 E. 73rd St. | Chicago Public Library | M & W 12-7; T & Th 10-5; F & Sa 9-4 |
| 8650 S. Commercial Ave. | City of Chicago Community Center | M-F 9-4 |
| 8530 S. Kedzie Ave. | Chicago Public Library | M & W 12-7; T &Th 10-5; F & Sa 9-4 |
| 1350 W. 89th St. | Chicago Public Library | M & W 10-5; T &Th 12-7; F & Sa 9-4 |
| 3710 E. 106th St. | Chicago Public Library | M & W 12-7; T & Th 10-5; F & Sa 9-4 |
| 830 W. 119th St. | Chicago Public Library | M & W 12-7; T & Th 10-5; F & Sa 9-4 |