The Obama Library set to spur change in the South Side Chicago landscape…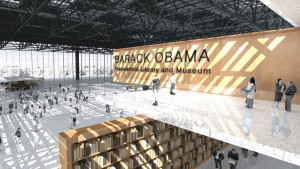 True to their word, the Obamas have not forgotten where they came from. With the decision to build the Obama presidential library in Chicago's Jackson Park, this marks the first time that a presidential center will reside within an urban community.
Winning the bid over the likes of New York City (where the president went to college) and Hawaii (where the president was born), the Obama's have decided to pay homage to their humble roots by establishing the Obama Library within the heart of the South Side of Chicago in Jackson Park just a short walk from the University of Chicago where both Michelle and Barack worked.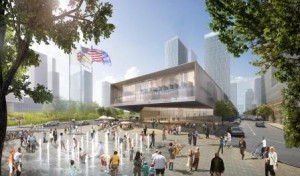 The Chicago Tribune described Jackson Park as a "neighborhood in economic transition" and "somewhat safe, not safe." By locating the center at Jackson Park the president and first lady hope to create a positive long term impact on the community and in a statement released by the Foundation he says: "We are proud that the center will help spur development in an urban area and we can't wait to forge new ways to give back to the people who have given us so much." With this decision, the Obamas could potentially create a ripple effect within Chicago real estate, inviting investments into Chicago's South Side.
There are many however that believe that the building of the library could harm the local residents. The creation of such a public work could unintentionally lead to raised rents and would force low income residents out of their homes.
Whether or not the Obama Presidential Center will have the desired positive effect upon South Side residents is yet to be determined, however the potential of such a construction opens up the South Side as a site for future investments in Chicago real estate.
#chicago #realestate #obama #obamalibrary #jacksonpark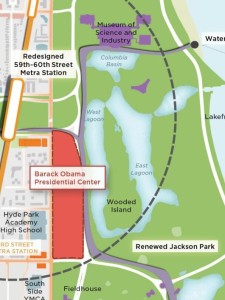 Source: http://www.rejournals.com/2014/06/30/hoks-obama-library-plans-tapping-the-history-of-chicagos-bronzeville-neighborhood/
Source: http://chicagotonight.wttw.com/sites/default/files/field/image/obama-library2_0_0.jpg