With the shelter in place order still in effect, people have been getting creative when it comes to celebrations. The pandemic has created a new normal that includes everything from birthday car parades and virtual happy hours. And while we've been able to navigate these celebrations relatively easily, there's something about social distancing during Mother's Day that feels especially difficult. After all, it is the occasion to show your mom — biological or otherwise — how much she means to you.
So, to help ensure the day is still special, we've created a list of Mother's day gifts that are perfect even from distance. No matter if you're in the same town, toasting her from many miles away, or celebrating under one roof, these gifts are sure to make her day.
Pack Her Something Special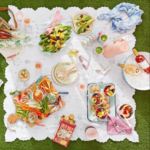 Create a special basket with all of her favorites and enjoy an outdoor picnic. If you're in the same town but not under the same roof, drop the basket off on her doorstep and set a time for a virtual picnic. Try out
A virtual wine tasting. This can be done by purchasing some mini bottles of her favorite or by sending her a wine box like Vinebox.
Surprise her with brunch. Set up a lavish table on the patio complete with mimosas & her fresh breakfast faves.
More than Just Flowers
Go above sending flowers with personalized floral activities!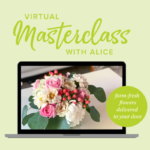 Virtually tour gardens or national parks. The Botanic Garden has set up a 360- degree tour that's perfect for exploring.
Craft with the little ones and create a punny indoor garden. It's as easy as stamping creative phrases on terra-cotta pots and filling them with mom's favorite plants.
Extend the Joy
Specialty subscription boxes are the Mother's Day gifts that keep on giving. Here are some of our favorites:
Once Upon a Book Club: Delightful and fun, Once Upon a Book Club invites book lovers into a unique interactive reading experience and active online community. Each box is crafted around a newly released title that includes a brand-new book, a quote card, and 3-5 charmingly wrapped gifts.
Reduce her stress & increase joy year-round with a mindfully curated gift like TheraBox. This box includes 1 happiness activity plus 6 – 8 self-care wellness goodies.
Have a mom with a sweet tooth? Give her the gift of her favorite treat! Some favorites include chocolate of the month subscription or a box filled with her top cookie choices. They're the perfect decadent gift that will make anyone smile. Shop sweets here →
Make it Unique
Get sentimental and create a specialized Mother's Day gift that's unique to your relationship.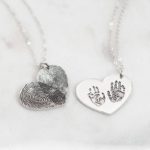 If you have a favorite phrase or saying between you two, turn it into a bracelet! The Etsy store, Caitlyn Minimalist, can create a bracelet that's designed in your handwriting. Learn more here →
Create a booklet full of sentimental pages. Shop fill in the blank journals that are complete with dozens of prompts that are sure to make the day special.
Go above and beyond with a personalized piece of jewelry, like a fingerprint necklace, so mom can quite literally always carry a piece of you with her. SilverHandwriting has a ride range of unique Mother's Day gifts that are handcrafted with love.
Craft a Gift at Home
Whether you're the crafty one or your little one's love to create, homemade Mother's Day gifts are always a great idea.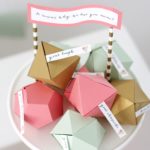 Moms help their kids every step of the way — from seeds to full blooms — and a gift like a Photo Flower Pot symbolizes just that. Fill the center of each flower with a picture, so it serves as a timestamp of this year's holiday! Create a photo flower pot →
No matter what you decide on, remember that mom will love the thoughtful gift you give because you selected it with her in mind.
Love when mom visits but wish your home had more space? Explore listings that feature in-law suites →