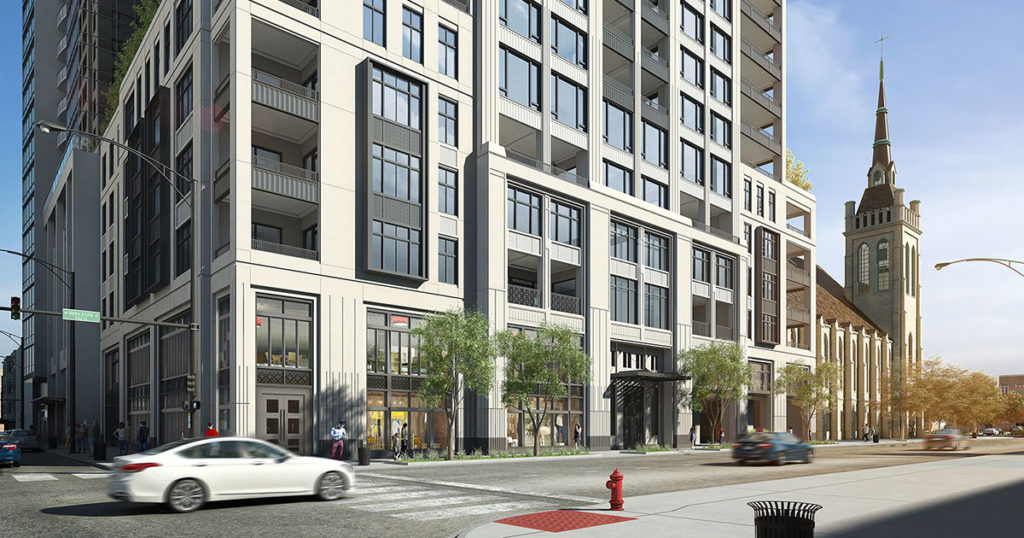 As the home of Brandon Marshall goes off the market, the homes of Jonathan Toews and Ozzie Guillen officially go on it. From high-end upgrades to stunning renovations, these athletes chose incredible homes to reside in. Take a peek inside their recent listings and see how top athletes are living in Chicago.

Brandon Marshall
Last summer, this former Chicago Bear wasn't having the best luck selling his multi-million dollar penthouse. But the good news is that after about three years and several relisting's, the home of Brandon Marshall has finally sold! However, having the home of a top athlete in Chicago comes at a price. The final sale price for Marshall's home came out to be a whopping 18% less than the $3.9 million he paid for it in 2014. Not only is he currently facing a $700,000 loss, but according to his real estate agent, he invested a total of $4 million into the former Mongomery Ward observatory. Some of his renovations included finishing the kitchen and adding motor operated blinds and audio integrated lights.
Ozzie Guillen
World Series-winning manager, Ozzie Guillen, is another recent sports figure trying to sell his Chicago home. The four-bedroom Bucktown condo includes a home theater and a miniature golf course on the rooftop. Guillen and his wife have lived at the contemporary home for eight years but plan to move near the suburbs to be closer to family. They purchased the house for $2 million back in 2011 and are hoping to sell it for $2.5 million.
Jonathan Toews
Another Chicago athlete hopes to find luck in selling his Gold Coast condo is Blackhawks captain, Jonathan Toews. He just listed his luxurious unit at No. 9 Walton for $7.25 million only a year after purchasing it at $6.4 million. Similarly to Marshall, Toews also renovated his home by hiring a professional interior designer. However, 'home' might not be the most appropriate term. Allegedly, Toews never even moved into the 4420 sq. ft. space. The condo features top-of-the-line amenities such as 11-foot ceilings, polished iceberg countertops, wrap-around heated balcony, and a custom infrared sauna.
Lastly, the No. 9 Walton seems to be the top choice of residence for high-profile Chicago athletes. A few months ago Toews's longtime teammate, Patrick Kane, also purchased a $6.5 million unit only four floors beneath the Blackhawks captain. If you were to travel down 6 more floors you would find the $6.9 million condo that belongs to Cubs outfielder Jason Heyward. The building includes high-end services like a house car and driver, private wine storage, and two guest suites per homeowner. It's no surprise that the No. 9 Walton made up 39% of last year's highest sales.