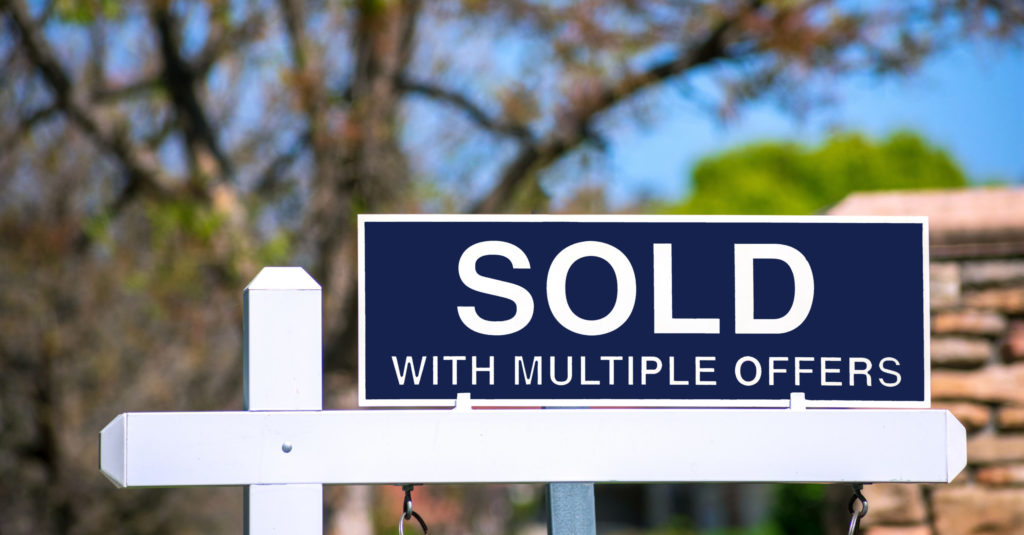 Sellers have the upper hand in the current real estate market, making buyer competition very high. As an agent it's necessary to know how to navigate multi offer situations to get your offer accepted. Below are some strategies to help make your buyer stand out against the competition.
Connecting with the current home owners through a personalized letter is a simple way to increase the odds to get your offer accepted. If a seller has lived in the home for many years, letting go of it may be an emotional experience for them. Buyers can help set themselves apart by reaching out and showing the sellers that their home will be in good hands. It can make a difference in a multi offer situation.
Real estate agents can help get their offer accepted by building a relationship with the listing agent. Through this, the agent can find out what the most influential factor will be when determining who gets the property. 
What is important to the seller?

Is there a deadline for offers? And is it provided to all buyer agents?

Does the seller have a preferred closing date?
It's also important to communicative and not combative so if changes do occur, you'll be the first to know.
If the buyer is looking to be as competitive as possible, an escalation clause is a great way to go. The clause gives the buyer more opportunities to win in multiple-offer negotiations, even if their first offer wasn't accepted. It's important to set a cap amount as prices can go up quickly depending on the other offers submitted. 
Keep in mind that some sellers will not accept the clause because they prefer to know exactly what the buyer is willing to pay for up front. However, it still doesn't hurt to try as you may find a seller that prefers an escalation clause. Some sellers like that it motivates buyers to outbid each other and it also streamlines the paperwork and the decision-making process.
To help a buyer win during a multi offer situation, they can offer to pay some or all of the seller's closing costs. It's a competitive move that can directly impact the sellers bottom line which is often a priority to them. 
In addition, set a window for the closing date and provide occupancy.  Sellers need time to pack their home and find a new one so a fast move out is not always appealing. Providing a seller with a couple of weeks to get organized can relieve some of the stress and put your buy's offer on top.
---

Looking to buy or rent in Chicago?
Explore all new listings from the comfort of your home through our custom property search. Click here to start looking 〉〉
---