How Much Does It Cost To Get Your Real Estate License ┃ The True Price of Chicago Real Estate Licenses
So you've decided to embark on the adventure of working in the real estate world – but first things first, getting your license. You will need to attend 75 hours of a certified pre-licensing course, pass the agent exam, and pay for the license itself. It's always smart to budget for the beginning of your real estate career. Which begs the question, exactly how much does it cost to get your real estate license in Illinois?
Real Estate School Cost ($350-600)
First and foremost is to attend 75 hours of pre-licensing real estate school, which can be in-person or virtual. Costs vary from school to school and are usually based on whether or not the course includes supplementary materials. These materials can include practice homework, practice exams, ebooks, classes on demand (VOD), extra study sessions with professors, and much more.
Generally speaking, most real estate schools will range from $350 to $600 dollars. Depending on your prior background & experience it may be worth it to shop around for the school that best matches your situation. Some are more geared towards those with prior industry experience and others do much deeper dives.
For your convenience, listed below are some popular real estate schools in Chicago:
Illinois State Exam Fee ($55/test)
Once you finish your 75 hours of pre-licensing coursework, it's time to put that knowledge to the test, no pun intended! Remember to study and prepare – you only have a limited number of chances to pass the state exam and it'll cost you – $55 per attempt. You are allowed four (4) attempts before you must retake the entire 75-hour real estate course prior to another attempt at passing.
It can become very costly and even more stressful to retake the test multiple times. We strongly recommended spending the extra money on your real estate school to acquire study guides and practice tests – remember practice makes perfect!
License Application Fee ($125)
You've passed your Illinois state exam so now it's time to get into the action. The last step in acquiring your actual license is submitting your application to the Illinois Department of Financial and Professional Regulation (IDFPR). The $125 real estate license application fee will be the last requirement you need before officially becoming a Realtor, and that's it – no more studying or testing. Now, it's time for you to look for a brokerage to join and start selling!
Other Fees, Operating Costs, & Memberships (varying costs)
Now that you have your license and found your brokerage it's time to get to the nitty-gritty. You need the tools and resources to list & search for properties, send & sign documents, and more depending on your needs. These come in many varied forms, some reoccurring monthly/annually and some one-time fees, again depending on your needs. Many memberships and fees may be written off at the end of the year, talk to your managing broker for more details.
Examples of additional fees & costs to think about:
Chicago Association of Realtors Membership (includes MLS access) – $1,500* first year & $1100*/year every year after (subject to start date fiscal year October-September)
So, How Much Does It Cost To Get Your Real Estate License?
The estimated cost to get your real estate license in Chicago, depending on your school, test prep, & actual testing will run you anywhere from ~$2,000-2,300.
Real Estate School ($350-600)
+ Illinois State Exam ($55)
+ License Application ($125)
+ Association Membership (~$1500*)
= Cost To Be An Illinois Realtor (~$2030-2280)
What Pearson Realty Group Offers:
Over the years at Pearson Realty Group we have developed what we believe to be the best offerings for the vast majority of Chicagoland broker niches, wants, & needs. Most brokerages have uncompetitive commission splits, charge for leads, and have tons of fees. Aggressive Commission Splits, Company Generated Leads, and Zero Fees separate us from the pack, giving our brokers every opportunity to be as successful as possible.
For new brokers looking to get their feet wet, the teams at Pearson Realty Group are great chances for constant coaching & mentorship. While more experienced brokers we have all the tools, resources, and support to ensure they can close deals as efficiently as possible. Because no two brokers are the same we have developed a dynamically beneficial support system for brokers to get all the help they require on any deal. From the ever-changing world of marketing & advertising efforts to administration & transaction assistance, we have built a true full-spectrum support system for our brokers. That's not all, Pearson Realty Group also offers all of our brokers, free of charge:
E&O Fees – $0
Business Cards – $0
Headshots – $0
Franchise Fees – $0
Copy, Desk & Admins Fees – $0
Monthly Lunch & Learns – $0
Digital & Print Design Support – $0
Pearson University – $0
Pearson Realty Group is a full-service real estate company focusing on brokers' success and performance. Specializing in luxury real estate in the Chicagoland area and asset listings with national corporate clients, Pearson Realty Group represent Pearson real estate brokers who are at the top of their class in the industry. We have become one of the most successful brokerages in the Chicagoland area by supporting industry-leading brokers. Pearson Realty Group continues to grow and challenge the market with innovative technology and provides exceptional service to its brokers and their clients.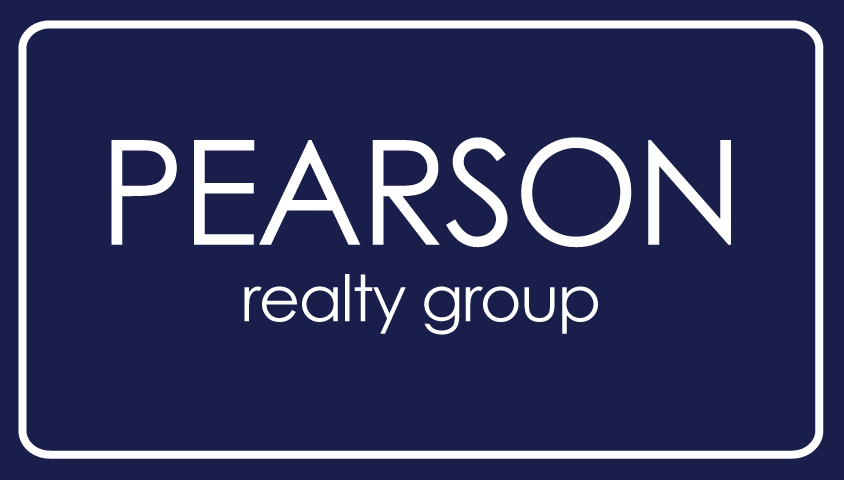 *Values subject to change based on third-parties