Now is the perfect time to get your home in top showing condition and ready for the Spring Real Estate Market. Not only is it Spring Cleaning season but the real estate market is heating up, making it an ideal time to sell.
---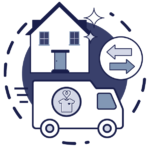 Declutter & Donate
The first step to getting your home ready for the spring real estate market is by decluttering and donating items. Go through your home room by room, making keep and giveaway items as you organize the area. A home with less clutter is more appealing to new buyers and it can help cut down on your packing time as you move into your next home.
---

Deep Clean
Once your home is organized, thoroughly clean all the nooks and crannies. This gives your home the fresh, clean feel that buyers like in a new home.
---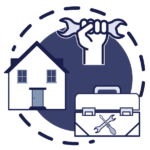 Tackle Repairs
The next part of getting your home ready for the spring real estate market is tackling repairs. It's time to fix up those little things that might make a big difference. Repairs such as a leaky sink, a chip in the wall or a cabinet door that doesn't hang right. As the current homeowner, you may see it as the character of the house but a buyer may view it as reasons not to purchase.
---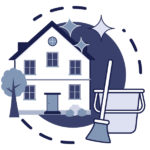 Curb Appeal
First impressions are everything. Take advantage of the nice weather and make sure the outside of your home reflects the inside. Things like cleaning gutters, gardening, or fixing shingles, all make a lasting impression on prospective buyers. Curb appeal is an important step to getting your home ready for the spring market and will help your home sell more quickly.
---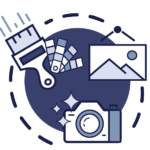 Finishing Touches
Fresh Paint:
A fresh coat of paint can go a long way. It gives the home a revived feel that's more inviting to buyers.
Depersonalize:
It can be hard for some buyers to picture life in a new home. To help, take down personal items like family photos or drawings on the fridge so that buyers have the space to see themselves living there.
Finishing Photos:
Lastly, its important to take professional photos of your home so that it can be marketed successfully online. People are more likely to check out a home if they've seen images or have the ability to tour it virtually first.
---
Work with a Real Estate Agent
Lastly, it's important to work with a real estate agent as you get your home ready to sell. Find an agent that will work with you and have the experience and knowledge to sell your home quickly. Pearson Realty Group Agents use the multiple listing service (MLS) so they maximize your home's online reach. The MLS also helps target the best buyers and cuts down on market time. Additionally, our real estate agents have a team of support so they have the best listing materials at their disposal.