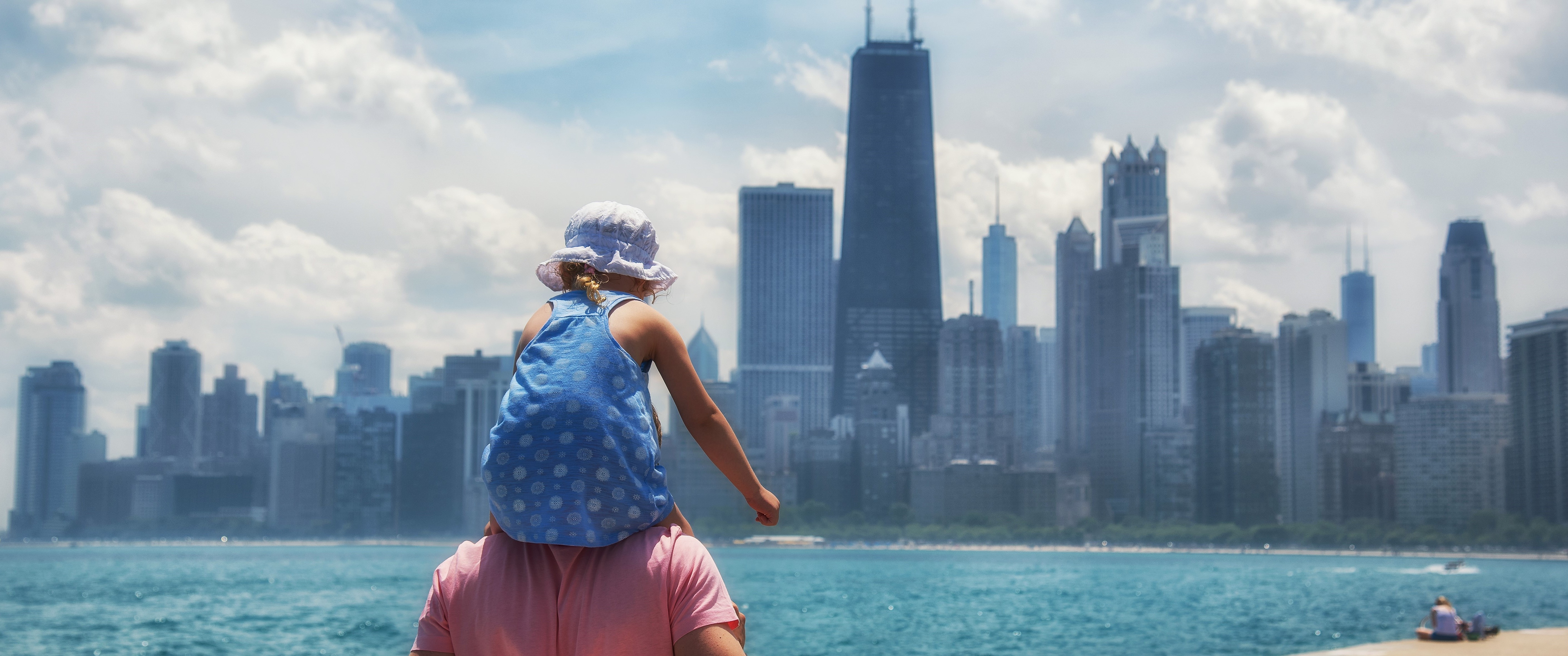 It's not always easy showing the father figure in your life just how much he means to you. And while Father's Day gifts can be great, we believe there's nothing better than making memories that will last forever. So, to help you find the perfect Father's Day activity, we've gathered some of the best events happening around the city this weekend. Whether it's treating him to his favorite meal, getting active outside or just spending quality time with the family, the following list gets you on the way to planning a weekend he won't forget!
Grab a Bite
RPM Steak
This Father's Day, treat your dad to a signature meal from one of the most popular steakhouses in Chicago! This restaurant offers over a dozen various cuts of beef including a 20-ounce grass-fed ribeye and a 5-ounce Japanese Wagyu shipping directly from Japan. After the meal, every dad will receive a jar of RPM's own seasoning salt and a $25 gift card for the next time they dine in. If you're not sold by now, you will also have the opportunity to win two tickets to the Beefsteak event on October 19th. Don't miss out on booking a reservation before all the spots fill up!
View this post on Instagram
Chicago Ribfest
For this Father's Day activity, dad can hang up his grilling apron and be treated to one of the many barbecue events in the city. Make a weekend out of it by attending The Chicago Ribfest, which starts June 14th and lasts till Sunday. There, you can enjoy 50,000 pounds of barbecue and 25 hours of live music. You can even bring the whole family along for a suggested donation of only $20.
View this post on Instagram
Kid-Friendly Spots
Father's Day Zoo Fun
If you're aiming for a more kid-centric experience but still craving some smoked meat, the local zoos might be the place for you. Brookfield Zoo is offering an all-you-can-eat BBQ buffet equipped with a made to order carving station. For the adults, there will be a fully stocked cash bar and an interactive DJ for the kids. Similarly, Lincoln Park Zoo will be hosting a Father's Day BBQ brunch will live music. Beer sampling will be available to all the dads in attendance as well as a cash-bar offering bloody marys and mimosas. What better way to spend the day than drinking and eating with your loved ones while surrounded by exotic animals.

Shedd Aquarium
Head over to the Shedd Aquarium this Father's Day if you're looking to create ever-lasting memories with your young ones. This two-hour event is recommended for children 5-12 years old who will be able to build take-home crafts and partake in hands-on activities. They will also have the opportunity to meet a live animal up close! The kids definitely won't forget this day, which makes it even more special for all the dads as well. Be sure to buy a general admission ticket to the aquarium in addition to the $25 event ticket.
---
Street Festivals
Taste of Randolph
Chicago is famous for its diverse neighborhoods, which means we get lucky with a lot of unique street festivals. The Taste of Randolph is considered one of the most popular fests in Chicago and falls on Father's Day weekend this year! This isn't food from your typical hot dog stand. This West Loop fest includes sixteen distinct restaurants that have come together to curate a mouth-watering menu. If that doesn't impress dad enough, surely the three stages filled with top bands and musicians will. Among these are Dennis Lloyd and Anderson East, who nearly have a combined billion streams on digital music platforms. All of this will only cost you a $10 suggested donation per person.
View this post on Instagram
PrairieFest
For those who aren't too fond of an urban atmosphere, PrairieFest is a great alternative to spend Father's Day weekend in the suburbs. This festival is packed with so many different events that it's almost impossible to find yourself bored. Be sure to check out the carnival, music stage, petting zoo, and much more! There will even be a parade on Sunday which will have over fifty different businesses walking in. that over fifty different businesses will be walking in.
---
Get Active For a Good Cause
The Color Run
Spend the day before Father's Day boosting your endorphins at the "Happiest 5K on the Planet" at Soldier Field. Once you complete the run, you will be doused in a colorful array of non-toxic powder at the finish line! What's even better is that you will be contributing to the $6 million that The Color Run has already raised for local charities. Set your alarms early because the pre-race party starts at 8 AM and you don't want to miss out on the music, warm-up stretching, and giveaways.
View this post on Instagram
Run For Beer
What's better than running for charity? Running for beer and charity! This Father's Day, join the Illinois Brewery Running Series at Marz Community Brewing in Bridgeport where local charities will receive 10% of all registration fees. Or start Father's Day early and join the Empirical Brewing run which takes place on Saturday. And no matter how you get there, a free craft beer and signature pint glass will be waiting for you at the finish line. Be sure to hang around after the race to enjoy food vendors, live music, and of course more beer from the brewery!
View this post on Instagram