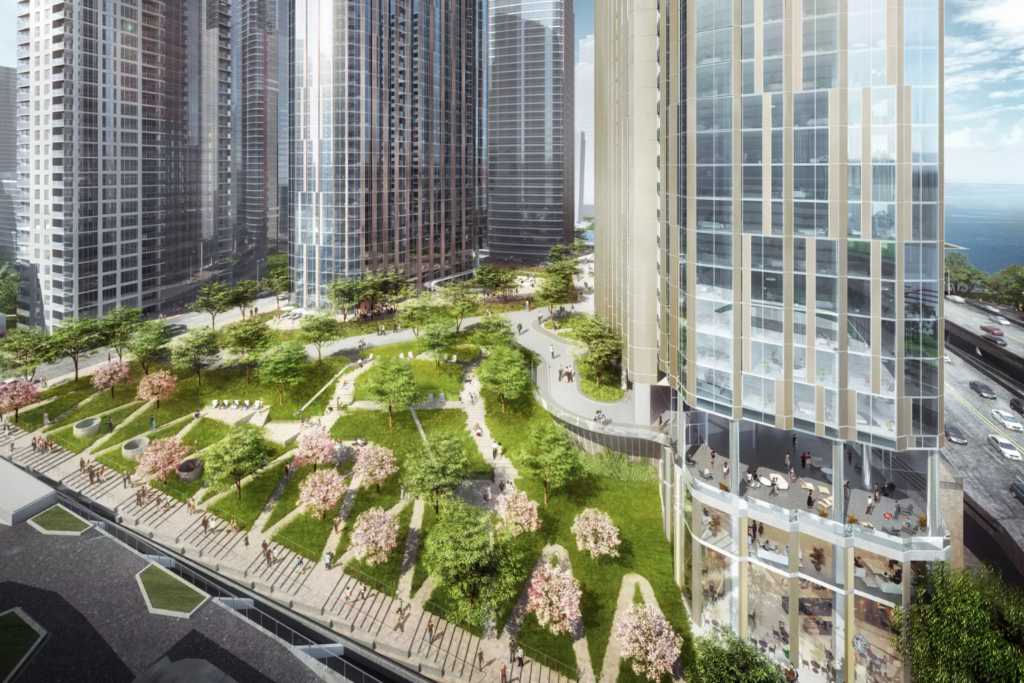 Since 2017, co-developers Magellan and Lendlease, have been working to develop three new high-rises located in the Lakeshore East community. Magellan is also the development group for the upcoming Vista Tower. It was recently announced that two of the three properties are finally moving forward with their construction plans.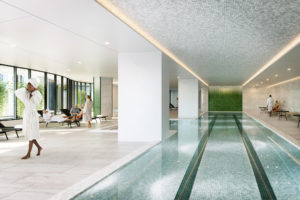 Known as Cirrus and Cascade, the two towers will be under construction later this year. The Lakeshore East towers will be connected by a parking podium known as the 'common areas'. Through this combined space, the two buildings will share several amenities including a fitness center, 25-yard indoor pool, game room, shop space, music room, and much more.
Cirrus
This 47-story, 363-unit condominium tower plans to officially break ground this upcoming September. Cirrus's unique position will give guests maximum views of the Chicago River, Lake Michigan, and the city's skyline.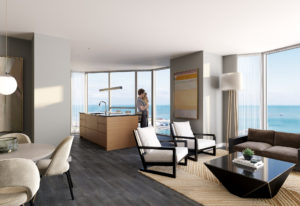 In addition, the building was specifically designed with glass towers that will emphasize the reflection of the water and sky. There will be one to four-bedroom condos available, with nine-foot ceilings and floor-to-ceiling windows. Cirrus will also feature 48,000 square feet of wellness amenities.
Additional Amenities:
Lobby with 24-hour concierge and lounge with fireplace

Adjacent outdoor pool deck with cabanas and a glass border looking over Lake Michigan

Indoor pool lounge

Private working spaces, conference rooms, and a social lounge

Outdoor terrace with a barbecue pit and fire pit

Conservatory overlooking Cascade Park
Cascade
Next will be the 37-story, 503-unit apartment building, Cascade, which will be located immediately to the west of Cirrus. As Cascade Tower is being built, another project, Cascade Park, will also be constructed right alongside the rental building. Designed by Claude Cormier, this .8-acre green park will conjoin the downtown neighborhood to the lakefront trail and riverwalk. The public park will feature terrace seating, a dog park, outdoor living rooms, and much more.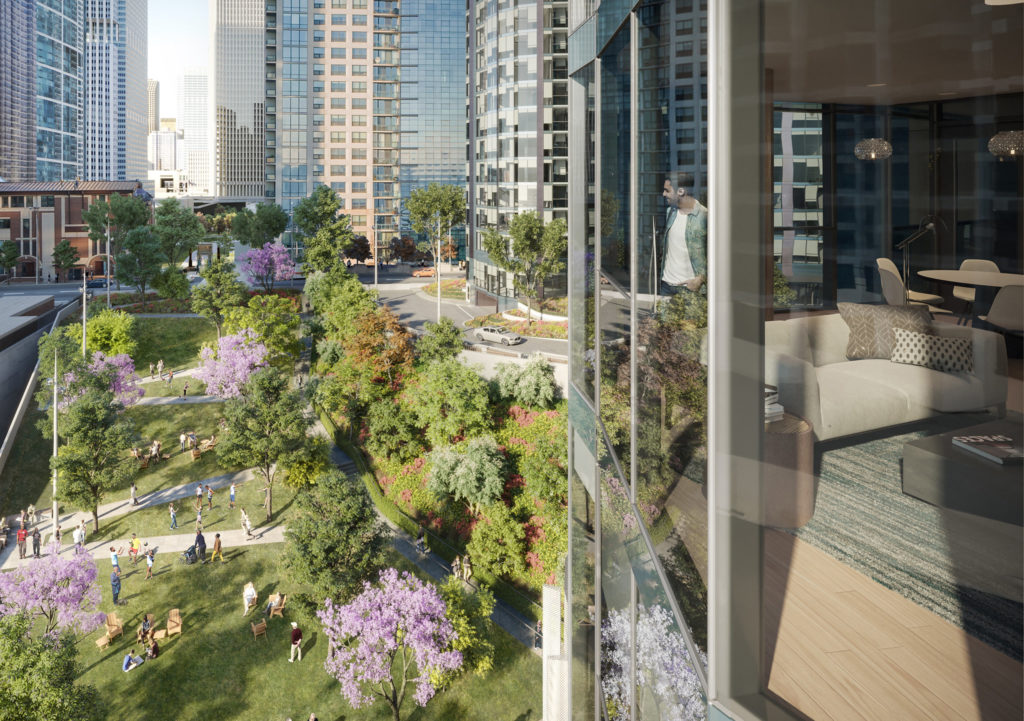 Then, after the completion of Cascade and Cirrus, developers will begin on the third and taller of the Lakeshore East towers known as Parcel I. The highrise hasn't been named yet, but it will stand 950 ft above Harbor Drive. They are eager to move forward and complete this Lakeshore East master plan that has been in the works for twenty years.