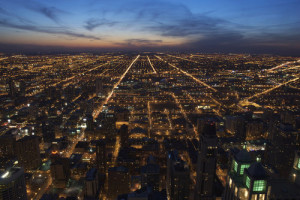 Looking for the perfect neighborhood to buy a home? Look no further! Chicago neighborhoods offer some of the best real estate, from Lincoln Park to Logan Square and Hyde Park. Here are the top 7 best neighborhoods to live in Chicago.
Avondale
Do you love to explore new food? Avondale holds some of the city's most delicious eateries. Located just north of Logan Square, Avondale holds low- rise apartments and multi-unit buildings. Avondale has become a haven for young professionals and hipsters. With easily accessible public transportation, Avondale is begging for visitors and young professionals to become young residents.
Edgewater
Looking for an ethnically diverse neighborhood? Edgewater is your neighborhood! With Ethiopian, Cantonese and Thai restaurants nestled throughout the neighborhood for its residents to explore, as well as low- rise and multi-unit buildings, Edgewater makes for the prefect neighborhood to call home.
Humboldt Park
Surrounded by Bucktown, Logan Square and Wicker Park, housing is slightly cheaper here in Humboldt Park. The prices offered here make a lively neighborhood for young professionals. This neighborhood is another one of Chicago's finest with a plethora of restaurants, cocktail lounges and cozy coffeehouses.
Hyde Park
First and foremost, President Obama and celebrity chef Art Smith come from Hyde Park. Not reason enough to move there yet? Hyde Park is quickly growing for hip, young professionals! Music venues, upscale shops and the appeal of University of Chicago is bringing in more residents.
Lincoln Park
The upscale vibe, sports bars, restaurants and Lincoln Park Zoo make this neighborhood so captivating to future residents. With low-rise, high- rise and multi-unit buildings spread-out throughout the borders of Lincoln Park, this neighborhood provides the perfect setting to buy a home.
Logan Square
Buzzed-about bars, restaurants, bike paths and affordable homes make this neighborhood so indulging to residents. Hosting numerous street festivals and bringing in some of the biggest bands in entertainment makes this neighborhood not only livable, but fun!
Lincoln Square
Finally, we have Lincoln Square, filled with a diverse community and diverse background. What appeals the most about this neighborhood is it's lack of congestion. Parking is easy around the streets and driving is a little less stressful. Again, with great bars and restaurants, who wouldn't want to live in Lincoln Square?
Chicago offer's a variety of neighborhoods for you to call home, each one with a different charm and character making it easier to find a home that is the perfect fit for you.