In a market that at times seems impermeable, home buying in Chicago can be extensively drawn out and frustrating. Many prospective home buyers find themselves being constantly outbid when they find properties they like. To make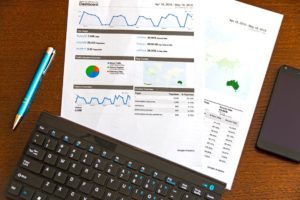 matters worse many buyers face the difficulties of being outbid as well as the notoriously problematic appraisal of the property. The issue home buyers face is that home appraisals have significantly changed over the years. After the housing crash the role of the appraiser was seriously altered. Appraisers are now in a position that if a bank is involved they are more likely to make a less risky appraisal. Lenders lost big time when the market crashed and to prevent a similar situation appraisers are taking few chances on properties. With higher appraisals buyers that require a lender are losing out on homes because they are later outbid as the price of the home increases. In an effort to lower the appraisal, prospective buyers are offering cash when looking at homes so that they require a smaller loan.
Lenders typically will not offer a loan that is larger than an appraisal of a home, thus the potential buyer can only get a smaller loan and loses out to other bids. Sellers are comfortable with cash payments to fill in any gaps that are revealed after the appraisal. Buyers can challenge an initial appraisal or start the loan process over at a new bank, but a successful challenge is rare and starting the loan process from the beginning consumes time. The most common buyers that miss out are first time home owners that are working in the range of around $200,000 or $300,000.
Homes in this price range typically see buyers that are competing with one and other and their bids boost the price of the home. As the prices rise the appraisers do not hold pace with the price increases; ultimately this puts buyers in situations where the bank loans they could acquire are not up to par with the current market situation. The solution is to reduce the loan and get the appraisal as low as possible. The less money the bank needs to loan the less risky they view the loan. As a result, in order to beat other bidders in a competitive market making a partial cash offer to a seller can result in a new home when lenders feel they are not taking a large risk.