Yet another luxury rental building is being build this year. 727 W Madison, however, is sure to stand out from the rest with its unique shape and sleek design. Renters are sure to be drawn to these luxury apartments. This 45-story, 492-unit building will be available for rent later this year. FitzGerald Associates Architects accompanied with Fifield Companies and F&F Realty designers began working on this project in 2011, but finally obtained construction permits last year. This ellipse-shaped building will be the tallest building west of the Kennedy upon its completion.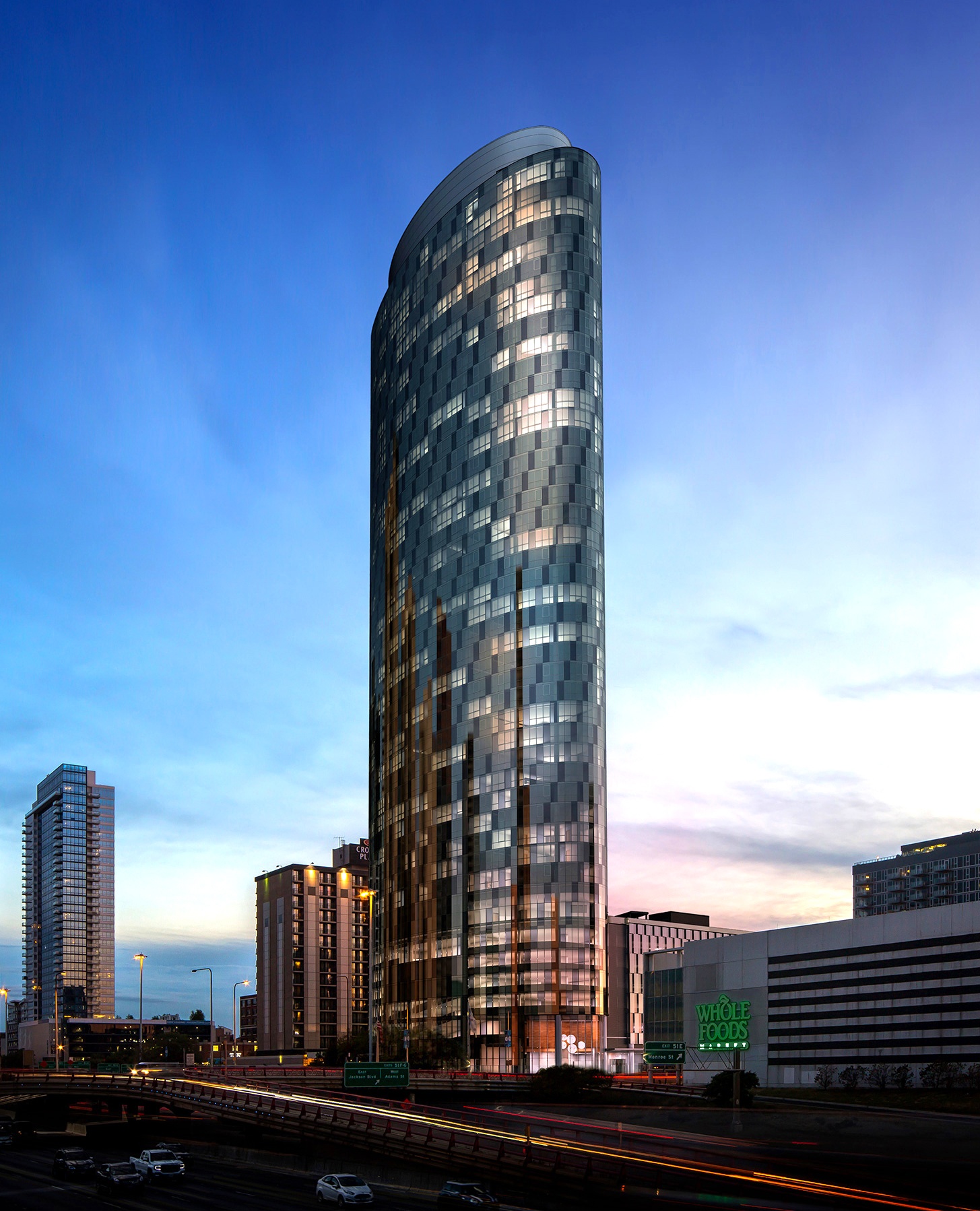 As a luxury rental, you can expect it will have an impressive design and long list of amenities. The amenities will include a large sun terrace with an outdoor pool, cabanas, and grilling stations; a full fitness club with yoga, Barre and Pilates studio; spa and massage room; business center with conference rooms; and, 24/7 concierge. The building will also have on-site parking with 375 available parking spots.
A mix of studio, one-, two-, and three bedroom apartments will be offered in this building. Units will have a sleek and modern design featuring plank flooring throughout, quartz countertops, high-end stainless-steel appliances, and oversized windows with views of downtown and Lake Michigan. Nothing short of your standard luxury rental!
Located in West Loop, residents will be close to everything they need. The building is within walking distance of popular grocers, retailers, restaurants and nightlife. With easy access to CTA and Metra stops, you'll be able to head on over to nearby places like SOHO House or the French Market with no problem.
Anyone that lives in the city knows that construction has been increasing in the last few years. Cranes are overtaking the beautiful skyline and the streets filled with construction cones. In 2017, a record number of 4,350 apartments were built and about 3,000 more are expected to be built by the end of this year. With all these newly built apartments, is there more supply than demand?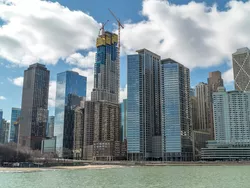 There is an overwhelming amount of apartment rentals and an underwhelming amount of renters in the city. The development boom has left the city with a surplus of empty apartments. Because of this, according to Chicago Tribune, reports from the past year have noted that one- and two- bedroom apartment prices have decreased by 15%. The increase in inventory is forcing leasers to offer incentives, such as one or two months' rent free, to entice people to rent. The increasing amount of apartment buildings still being built could continue to have an effect on rental prices in the coming years, but it is too soon to tell. This is great news if you're renting!
If you're in need of an apartment, unfortunately 727 W Madison is not move-in ready yet but you can check out other similar luxury apartments built by the same architect such as Niche 905 and Spoke Apartments!
*Photos via Curbed Chicago