2023 Chicago Lease Now Available
Looking for the 2023 Chicago Lease Download? Look no further – the city of Chicago and the Chicago Association of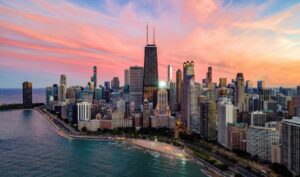 Realtors have recently released the 2023 Chicago Lease. These documents are updated yearly that offer updated protection for all renters in the City of Chicago. Making the 2023 Chicago Lease essential to the Chicago real estate and renters' market for all tenants, landlords, and owners. CAR highlighted some of the larger changes in the new lease :
Addition of the 2023 Security Deposit Interest Rate Flyer
A default start/end time: This has been written into the lease should a member or landlord not specify this in the lease start and end date sections. The new lease terms state that if a lease start time is not specified, it shall be 8:00 AM on the lease start date; and if a lease end time is not specified, it shall be 6:00 PM on the lease end date. It should be noted that this change does not prevent the parties from mutually agreeing to a different time. Any reference to Lease Beginning Date and Lease Ending Date throughout the lease have been updated to this newly defined term and now includes time.
New Confirmation of No Agency section: We have heard feedback that the previous Dual Agency section is often improperly completed, as a licensee may not be acting as a Dual Agent but as a non-agent to the tenant for the particular transaction. The license act allows for non-agency with proper notice.
Pearson Realty Group employs these leases with all of its clients on a regular basis. We always recommend adding additional layers of protection with their own addendum. If you're looking to rent your apartment or need help vetting clients and completing background checks, please get in touch with us for assistance.