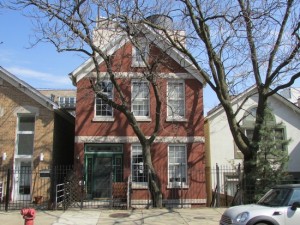 On a quiet street in Wicker Park sits a solid brick single family house with exposed brick, wood floors, and a large roof-top deck. The house has three bedrooms, which include private bathrooms in each of the bedrooms. With a finished basement, security system, garden, and two car garage, this house makes the perfect home. The 2,400 square foot home is priced at $560,000. Short sale.
Click here for more photos and details
To learn more about this amazing home or to schedule a viewing, call us at 773-325-2800.