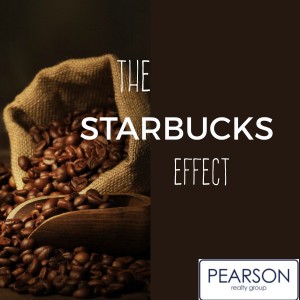 "To inspire and nurture the human spirit – one person, one cup and one neighborhood at a time."
While it remains to be confirmed that none of the three founders of Starbucks possess the power of foresight, it remains extremely uncanny the truth to which the Starbucks mission statement holds true.
Unbeknownst to many, there is a DIRECT correlation between a Starbucks cafe location and neighboring real estate home appreciation. According to a study by Zillow, from 1997 to 2014 the average American home appreciated about 65% while a home next to a Starbucks far surpassed that rate with an appreciation of about 96%. Some might attempt to make the claim that Starbucks simply follows trends of up-and-coming neighborhoods, yet according to the study Starbucks seems to be the cause of, rather than a consequence of an increase in home value. When testing houses surrounding Starbucks locations, the houses that were the closest to the Starbucks Cafes within a quarter mile appreciated around 21% over 5 years while houses slightly farther away only appreciated about 17%.
It is clear that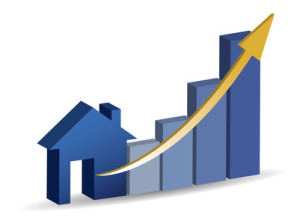 Starbucks is a benchmark of gentrification in Chicago neighborhoods. Starbucks also seems to take that into account when selecting a location. Arthur Rubinfeld who manages Starbucks' location selection process confirmed that "The Starbucks Effect" was in fact the result of the team's deep understanding of real-estate site locating based upon careful data analysis. The company employs dozens of regional teams to make conclusions based upon factors such as traffic patterns and businesses. What Starbucks aims to do essentially is to bet upon possible up-and-coming locations even before there are signs of appreciation, which makes it seem as if they always know the next hot neighborhoods before everyone else.
This is extremely noteworthy to a potential investor or homebuyer due to Chicago's current housing market. While Chicago neighborhoods's continues to rebound, there remains a discrepancy within which neighborhoods this has been occurring. Two of the hottest up-and-coming neighborhoods in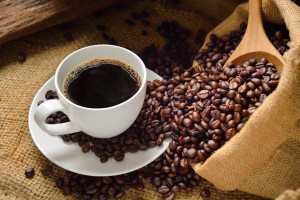 Chicago this year were Ukrainian Village (a median price appreciation of 18.1%) and Bucktown (a median price appreciation of 9.2%) while traditional posh neighborhoods such as Streeterville saw a DROP in median house prices by 9.7%.
With such an indecisive Chicago real estate market during a time in which owning an appreciating asset such as a home is so appealing, this means that location is everything. With that being said the data suggests that following the Starbucks trend is a useful key when deciding your next investment. Therefore when a NEW Starbucks location opened in September 2015 on Desplaines & Wayman it can be clued that Starbucks determined that the West Loop location was worth investing in.
This phenomenon potentially takes the difficulty of predicting the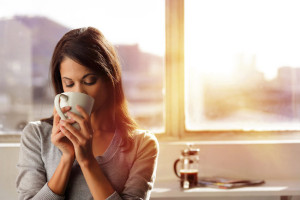 next big Chicago neighborhood when looking to buy a home. And with data backing up the faster appreciation in value of your home, this perhaps marks a new rule of thumb in Chicago real estate.