Hot cocoa, mittens, snowmen, and sledding. These are some of the joys that come with a Chicago winter, but this also comes with frozen sidewalks, shoveling snow, and just trying to stay warm. As fall comes to an end, we want to make sure you remembered to prepare your home for winter. There are a number of steps you can take to increase your heating efficiency and prevent drafts through Chicago's winter season.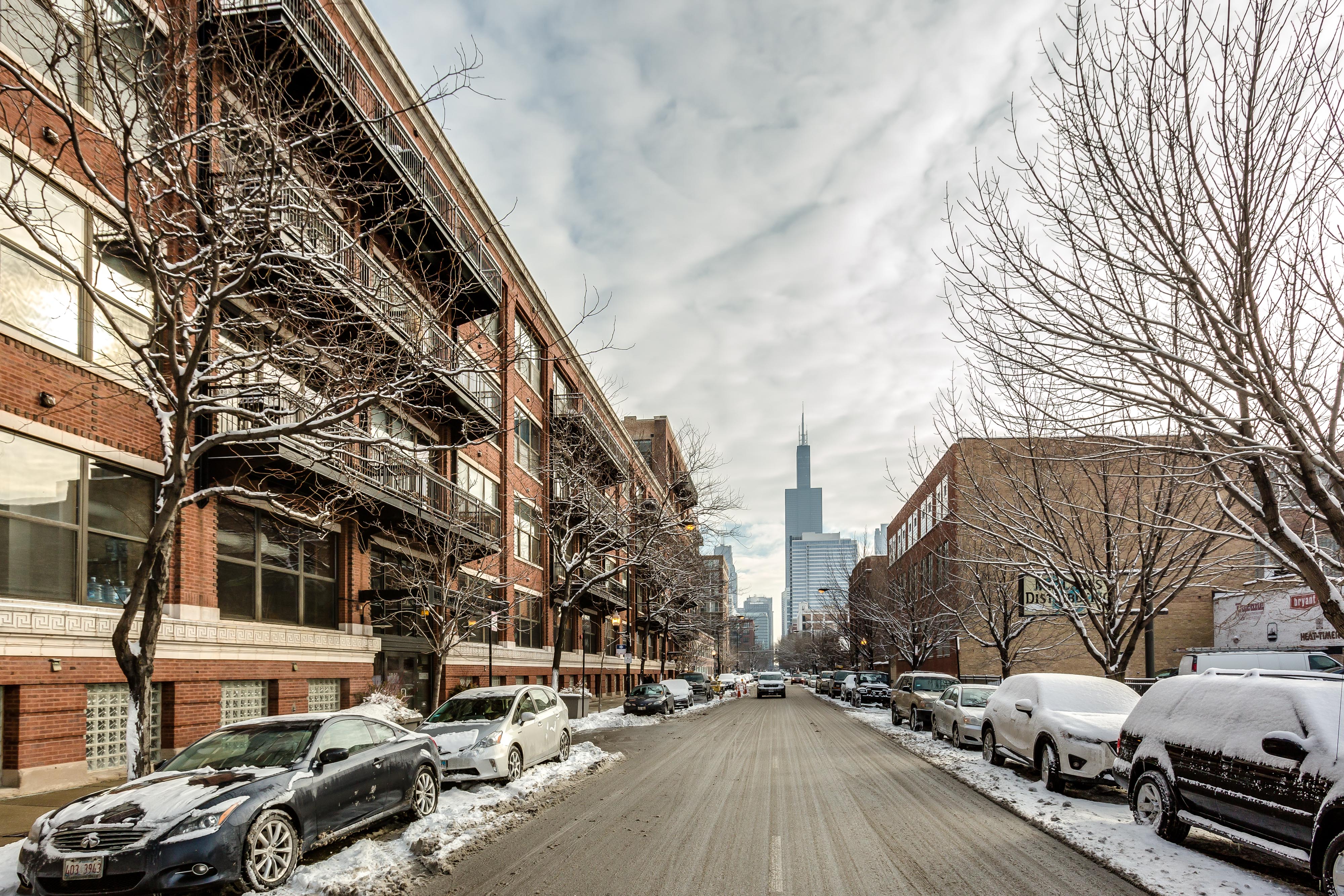 Here are some projects you should consider before the weather turns:
Weatherproof windows
Feel a cold breeze? Take action as soon as you notice a problem. You should check and repair any caulking and weatherstripping around your windows. Your efforts will reduce drafty windows and improve your home's energy efficiency.
Take this a step further by applying plastic over the windows for added protection in preventing any unwanted drafts. You can purchase a window insulation kit, which will include a clear window tarp and adhesive with a short installation time. You can also go the DIY route by wrapping them up in bubble-wrap and insulation tape.
Use thicker curtains
Though you may have chosen to seal your windows, adding an additional layer of thick curtain will assist in trapping heat inside. Try to keep these curtains closed during gray days and at night, but open them on sunny afternoons.
Have your fireplace cleaned
If you're looking forward to getting cozy and sipping coco next to a warm fire, then you will want to have your fireplace by a certified chimney sweep. Safety first! Wood-burning fireplaces should be cleaned regularly since a buildup of creosote (from past fires) inside the chimney can be potentially dangerous. Your gas-fireplace should be checked as well as there could be an old nest or other debris blocking the chimney.
Tune-up your heating system
Have your heating system serviced before the winter cold really settles in to make sure that the heat will turn on when you want it to. You should also check that the filters are clean and debris- free; a free-flowing system with clean filters means lower energy bills and an extended furnace life.
Reverse ceiling fan direction
We know the last thing you are probably thinking about is turning on the ceiling fan in 20 degree weather, but trust us, it may actually keep you warm. You will need to reverse the direction on your fan; this will help to circulate the warm air from ceiling back into the room.
Clean the gutters
This is one of the most effective home maintenance tasks you can do! It is so important to keep the water flowing as clogged gutters can cause damage to the exterior of your home or water in the basement. Leaves have fallen, so now is the time to remove any debris and place a mesh guard to prevent it from returning.
Following these steps is well worth the effort for the savings in heating costs and a warmer winter. If your home will be vacant for the winter, then you will want to check out this blog about winterizing your home.