New Listing: 1155 North Dearborn Street Unit 1402
1155 North Dearborn is a stunning 3,200 sq. ft unit located snuggly in the Gold Coast neighborhood that has just recently gone on the market! Featuring 5 bedrooms, 4 baths, a common fitness facility, and access to a terrace with gorgeous views of the North, East, & West skylines – these are just a few of the perks of this family-friendly unit. 1155 North Dearborn is just steps away from the Mag Mile, Oak Street Beach, and various local events like farmer's markets and neighborhood festivals. But if walking isn't your thing don't fret – this unit includes a set of 4 indoor parking spaces for a family of cars to safely store in any weather.
There are plenty of various types of restaurants seconds away from your front door from chains like Chiptole to Starbucks to more local favorites such as Chicago Q right across the street. Along with plenty of drinking spots such as The Lodge Tavern Chicago and Butch McQuire's. But if you enjoy hosting parties or cozy nights in there is an expansive stainless steel kitchen complete with a wet bar/wine storage space. This property brings endless possibilities for enjoying the company of the loved ones around you.
We are proud of our own Bianca Silva for helping bring this beautiful unit onto the market for her seller. Bianca and the Pearson team have an abundance of resources and expertise to help you find the perfect home and sell any property right away. If you are interested in viewing the property feel free to give Bianca a call at (312) 401-6800 or email if you prefer. Or see all of the current listings on the market today!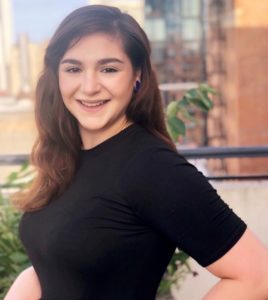 Bianca Silva
(312) 401-6800 / (773) 325-2800
bianca@pearsonrealtygroup.com