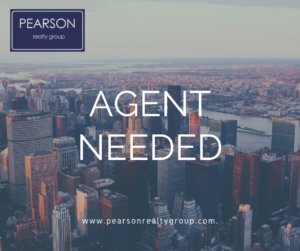 Pearson Realty Group has recently acquired a large, international client with a large portfolio of single family homes that needs attention.
We are looking for a broker with the following qualifications:
2 years real estate brokerage experience
Current Real Estate Broker or Leasing License
Valid IL Drivers License
Full-Time Real Estate Agent
About Us
Pearson Realty Group is a full service real estate company that focuses on agent success and performance. Specializing in luxury real estate in Chicagoland area and asset listings with national corporate clients, Pearson Realty Group represent Pearson real estate agents who are in the tops of their class in the industry. We have become one of the most successful brokerages in the Chicagoland area by supporting industry leading brokers. Pearson Realty Group continues to grow and challenge the market with innovative technology and providing exceptional service to it's agents and their clients.
Buyer and Seller New Business
NO Fees*
Cutting Edge Marketing Tools
Full Office Support Staff
Committed to providing the best service to your clients
Innovative Technology
Dynamic Leadership and Training
---
FIND OUT MORE! Submit your info below to request a confidential interview.
Become an Agent Today!
Submit your info below to request a confidential interview and learn more about all Pearson Realty Group has to offer!