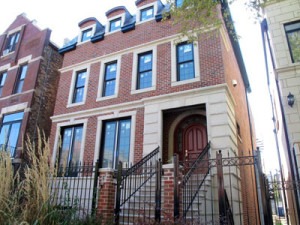 When you buy a home, you are setting yourself up for long-term success. When it comes to investments, few if any offer as many benefits as real estate. Not only can you buy a property for only a fraction of the cost up front, but the many tax benefits that go along with real estate ownership truly makes it a great investment. Almost anyone can invest in real estate; and many people use their first home as an eventual investment when they decide to move. More often than not, people spend far too long renting their home. While a rental can be a great purchase if you need to be somewhere for a short period of time, renting in an area you intend to stay in can greatly impact your long term financial goals.
Making a Move
The biggest obstacle for most potential homeowners is acquiring the down payment. While renting doesn't directly have a large down payment, paying first month's rent, security deposits, and a hefty moving fee is certainly not easy either. The difference is that with buying, your large down payment doesn't disappear, it becomes equity in your house. The largely overlooked sense of having a forced store of money can really help many people become more financially free. Most people who are advocates of renting over home buying will argue that that down payment is better spent in an investment account. While an investment account can definitely have a higher rate of return, the truth is most people will never have the amount needed to actually open one. According to Bankrate.com, only 37% of Americans have enough money to pay for a $500 emergency. American's access to cash is limited, so a forced savings such as a mortgage payment can be incredibly beneficial. When you put money towards your home each month, that money is still there, just in a different form; when you rent, that money is gone forever. Not to mention that if the property increases in value, that is automatic equity; while at the same time if a rental unit increases in value, you just pay more in rent. Lastly, rent is not deductible from your taxes, your mortgage payments are; now more on that.
Tax Advantages
One of the most beneficial aspects of owning real estate is the tax advantages it carries. Of course, all tax decisions should be made with consulting the proper tax and financial professionals. First off, you may not have to pay taxes on income received from rentals! This is because the IRS allows you to depreciate properties even if they go up in value. This, combined with other deductions including mortgage, property taxes, and other expenses could mean that you pay no taxes on income received or, even better, get to take the remainder against other forms of income. This can knock your taxable income down significantly, saving you money in taxes while at the same time increasing your income! This makes real estate one of the most attractive investments you can make, and exactly why you should buy today!