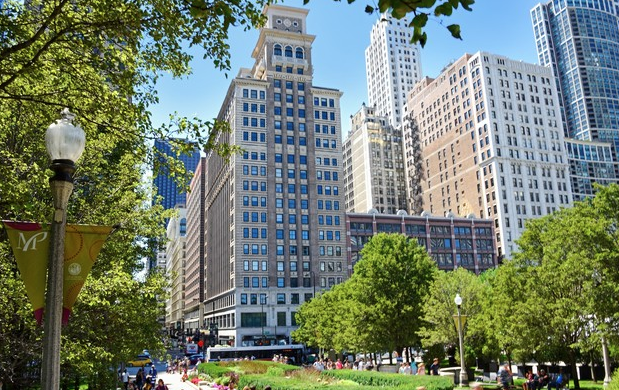 Former wide receiver for the Chicago Bears, Brandon Marshall, has been trying to sell his incredible four-floor penthouse condo for two years, and has thus far been unsuccessful. Even with four price reductions no one has taken the bait, which has resulted in a fifth price change and now listing this condo for $4.45 million.
Marshall played for the Chicago Bears for three seasons, from 2012 to 2014. He was then traded to the New York Jets in 2015, then to the New York Giants in 2017, and now plays for the Seattle Seahawks.
According to Curbed Chicago, Marshall originally bought this home in 2014 for $3.9 million. When he first listed the home in 2016, the price was set at a high $6 million and has continually reduced in attempts to peak people's interest. It was even offered as a $20,000 a month rental property at one point.
The condo is located at the top of the former Montgomery Ward's Observatory. With over 6,400 square feet of living space and 2,000 square feet of outdoor space, it is hard to even imagine how this fits atop a building. This beautiful penthouse has 4 bedrooms, with the master suite covering the entire 3rd level. The best feature of this penthouse condo is the breathtaking views. With a wraparound terrace and two rooftop patios, there are views of Lake Michigan, Millennium Park, and the cityscape. The building also has amenities including a 24-hour doorman, fitness center and movie screening room.
See photos of this extraordinary condo below: