1. Create a property search in PearsonCore
Navigate to your lead engine in PearsonCore and select your name under the IDX Squeeze Page dropdown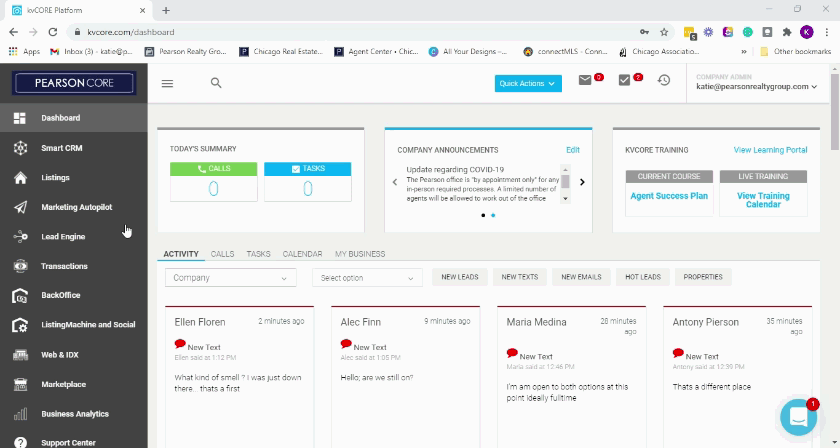 2. Next type in the zip code or area you'd like to market, set the listing parameters, and then click generate link and copy.
For this example, we chose condos and single-family homes in 60614 listed between $300K-$500K
3. Check the Link
Once you have the link, make sure it takes you to the correct page by loading it in a separate window. If the link looks correct, navigate to your Facebook page.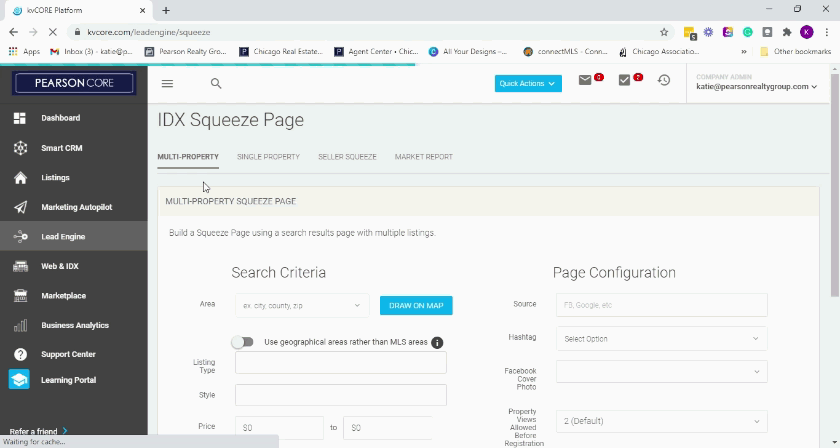 4. Go to Publishing Tools on your Facebook Business page.
Publishing Tools which can be found on the left side panel. From here you can create a post and either publish right away, schedule the post for the future, or create a draft.
5. Click on Create Post and paste the listing link you created in KvCore into the post box.
Facebook will then read the link and automatically pull listing images and create an image carousel.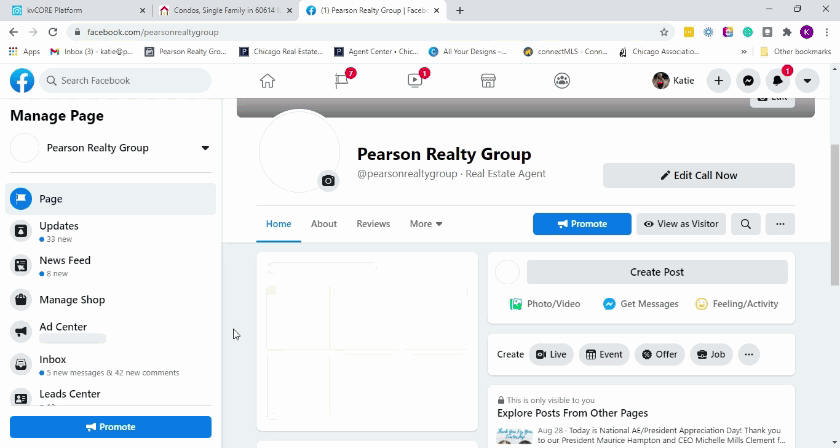 6. Customize images and content.
Once the carousel is created, you can customize the images by clicking and dragging them to reorder, unclicking the photo if you don't want some images included, and customizing the text and link for each photo.
**Continue to step 7 if you want to add your own listing. If not, continue to step 11**
7. Add your listing images
If you have a listing that fits the post and you want it included (ex: a listing that is in the 60614 area search we set up) then you can add images for the listing by clicking the plus button in the row of images.
8. Get MLS ID
To customize the link for your listing photo you'll need the MLS ID. This can be found under KvCore's Listings sections or in your MLS.
9. Generate Link
Once you have the ID, go back to your IDX Squeeze Page, click Single Property at the top and paste the MLS ID into the Listing ID section and generate and copy the link.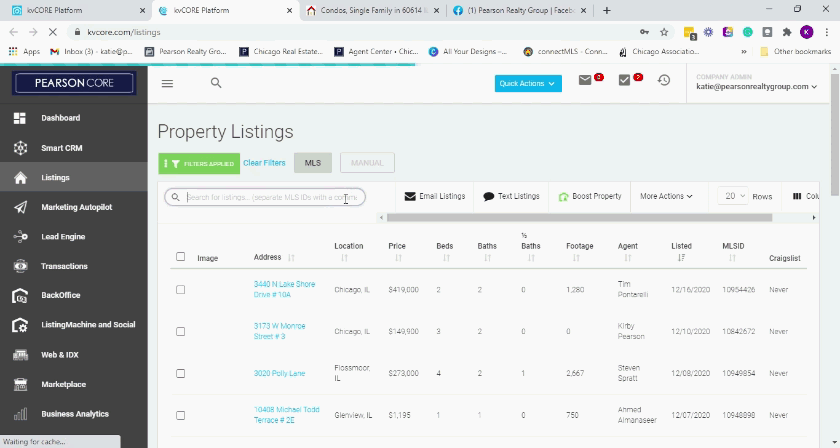 10. Then go back to your Facebook post, click the link button on the image and paste your listing link into the page.
11. Next create the content for your post and either schedule the post for later or publish it immediately.