Pearson Realty Group is pleased to announce the commercial listing of Rite Liquors asking $3.5 million; $1.0 mil for the land and $2.0 for the business.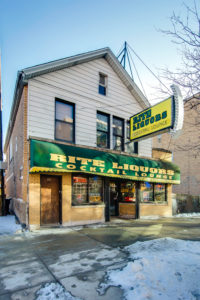 First established in the 1920's, Rite Liquors is one of the few place left in Chicago that is part bar and part liquor store. This is also known as a "slashie" bar. Due to Rite Liquors dual liquor licence, customers can enjoy a drink at the bar and then leave with a case of beer when they're ready to go. The unique license will be included in the sale of the building so the notorious slashie bar can continue.
Currently occupying 3,517 sq ft of coveted Division Street real estate, Rite Liquors brings an old school feel to the ever growing 60622 area. It's surrounded by several residential buildings, including the newly built Centrum Wicker Park Apartments and the 1819 Luxury Lofts. Rite Liquors also shares the block with craft beer bars, restaurants, and shopping centers. Which puts it right in the middle the action.
Since it first opened, Rite Liquors has been home to many incredible customers. It will always be remembered as a unique part of Chicago's old-school culture. Listing agent, Kirby Pearson, is excited to have the opportunity to find the right buyer; someone who will continue the growth of this iconic bar.
Wicker Park's growth in new construction and leasing activity over the past 3 years has significantly increased the neighborhoods attraction. It has also boosted the price of commercial sales by 14%. The commercial listing of Rite Liquors provides a great opportunity for a new business to develop the property and thrive in their operation.
If you're an interested buyer, please contact:
A.J. Manaseer
phone: (312) 945-9193
e-mail: aj@pearsonrealtygroup.com