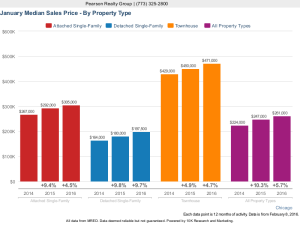 Chicago median home sale prices continue to tick up in 2016 setting new record prices since April 2009. Despite the recent Fed decision to raise interest rates by 0.25% in December, sale prices continued to increase in December 2015 and January 2016. This rate hike makes buying a home more expensive for all financed purchasers.
Federal Reserve Chair Janet Yellen will give her semiannual monetary policy report to the House committee along with a panel on Thursday. How will this affect your home's value in the Chicagoland area? Many economists expect Yellen to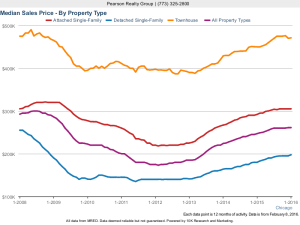 acknowledge the recent turbulence in the most recent unemployment number gaining a disappointing 151,000 but to not rule out further rate hikes with a booming recent fourth quarter averaging 279,000 additions a month.
As the number of listings continues on a steady incline while market time and average number of homes for sale stay low, Pearson Realty Group experts are predicting this coming spring an opportune time to sell. Many Chicago neighborhoods have recently ranked in the "hottest" real estate markets in the nation along with trends of the Millennial generation living closer to the Loop give more reason for investors to think about shedding portions of their Chicago real estate portfolio.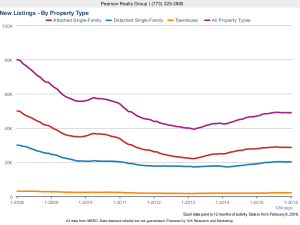 Home buyers in Chicago should start to experience urgency in purchasing a home before any other rate hike. As the Fed has not increased interest rates in nearly a decade, this spring will be an interesting real estate market with the economy and Wall Street sending mixed signals.
While interest rates do not have a clear direct correlation to home sale prices, rate fluctuations can affect the volume of home sales, according to data tracked by the National Association of Realtors. Prices move according to the relative supply and demand and generally increase in declining sales markets. The recent fed hike might cause a slippage in the number of Chicago sales boosting home sale prices in your neighborhood upward. Chicago home sales dropped 17.3% from December to January according to Midwest Real Estate Data.