Are you done celebrating the Chicago Cubs victory in the World Series around Chicago? The Cubs "W" is still flying high around Pearson Realty Group and if you are a Wrigleyville homeowner, here is a reason to keep celebrating…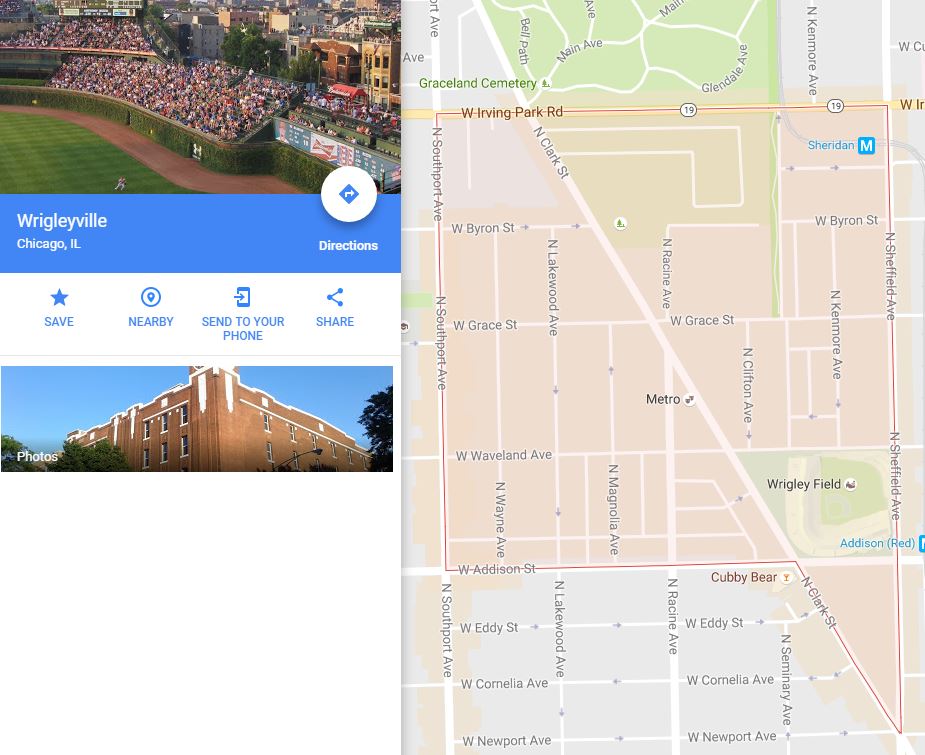 In the past year, the rolling 12 month average Median Sale Price has increased 13.2% while the entire City of Chicago has only increased 3.8% over the past year. What does that even mean? First, we use the median value opposed to average because it gives us a more accurate view of the market because it is less affected by large outliers and deviations in the data. Second, we used all listings in an area bordered by Irving Park, Addison, Southport and Sheffield with a slight dip south of Addison along Clark and Sheffield corner. While neighborhoods and their borders in Chicago seem to have grey borders and even chamber of commerces fight over territory, Google seems to play to the popular vote/millions of data that they collect. Then take the average of the past 12 months.
In the past month alone, the market jumped 4.23%. Do the World Series Champ, Chicago Cubs and MVP Ben Zobrist have anything to do with it? Most likely, no. Much of the recent market improvement over other hot markets such as the US #1 neighborhood for 2015, Ukrainian Village and the shortest Days-On-Market neighborhood, West Loop, can be attributed to the Ricketts Family recent development surrounding the stadium. The Cubs $500M plan has been confronted with a long term battle with nearby rooftop owners and Wrigleyville Alderman Tom Tunney.
What does your Wrigleyville, West Loop or Ukrainian Village home price look like in the current market?