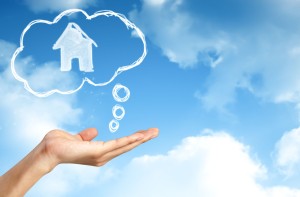 Every person buying a home is looking for one that meets their budget but also is that perfect, special home in their dreams. With these tips, you can have your dream home and get the most out of your money!
The first tip is to research your potential new neighborhood. The perfect home can be ruined by a neighborhood you end up hating. It is important to check out the neighborhood at various times throughout the day to make sure you like what is going on with your neighbors and your neighborhood. It is also important to know how far away your new neighborhood would be from work, the nearest mall, grocery store and anything else you know you'll need to visit on a regular basis. If you love the home, but you end up having to do a 2 hour commute to work every day and are unhappy, is the home really worth it?
The second tip is how to bid on your home properly. You need to make sure that your bid is something that you can afford and most importantly, what you really think your potential home is worth. It is important to know the market and what homes similar to yours are being sold for. Knowing this information will help you from making a bid too high or too low. Having an agent that is able to negotiate well and work with you during the bidding process is also a key component.
The third tip is to thoroughly inspect your house. If you want to save potentially thousands of dollars in the future, it could be vital to hire a home inspector to tell you what is really going on with your house. Even the houses that look flawless, have hidden problems. If there are a few problems, you can use this as a leverage to knock some $$ off the price.
The fourth tip is to realize bigger does NOT mean better. Most people looking for homes are in awe of the big homes on the market. However, when the time comes to re-sell your home, having the biggest house means you have a much more limited buyer crowd. Buying a home that offers everything you need, at a more affordable price and a little bit less square feet, will significantly help the appreciation on your home.
The fifth tip is to keep your money right where it is! Don't make any BIG purchases or move money from account to account before buying your home. This could potentially change your credit profile and you do not want to take any chances when you are about to purchase your dream home! It will be difficult to be approved for a loan if you are opening new credit cards, have too much debt or have hefty purchases on your card. Show banks that you are reliable by waiting on the big stuff!
Follow these tips to make buying your home hassle free and exciting! Reach out to any of Pearson Realty Group's real estate agents for more specific tips for your personal, home buying criteria.