Giancarlo Navas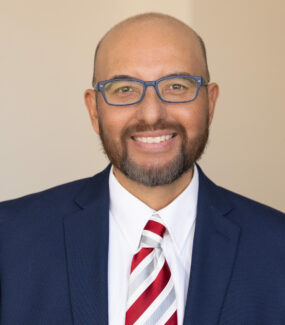 Giancarlo Navas
Real Estate Broker
(773) 971-3846
(773) 325-2800
Born and raised in Chicago, Giancarlo Navas has an innate understanding of Chicago's neighborhoods and its ever-evolving real estate market. His upbringing instilled in him a genuine appreciation for the city's rich history, culture, and sense of community that defines the broader Chicagoland area. Giancarlo's Integrity, loyalty, knowledge, and experience ensures his clients the best-negotiated deals.
After making a mark in the real estate industry through dedication and discipline, Giancarlo took a brief hiatus to further refine his knowledge and skills. Now, he's back and more committed than ever to providing the highest and best level of service to all his clients. Giancarlo knows that the real estate journey can be a significant life event, and he is here to guide you every step of the way, ensuring a smooth and stress-free experience.
Giancarlo possesses a versatile skill set that covers the entire spectrum of real estate. He prides himself in his unwavering dedication and commitment to his clients, not only bringing his Spanish fluency but also offering personalized solutions tailored to your unique needs and aspirations. Giancarlo upholds a sterling reputation built on his exceptional service and a deep understanding of the diverse needs within Chicago's real estate landscape.
Giancarlo believes it is important to give back to the community through donation and time. He donates to St. Jude Children's Research Hospital and Shriners Children's Hospital and is a member of the National Kidney Foundation of Illinois. As a former Dialysis patient, Giancarlo visits current Dialysis patients all over Chicagoland to give them much-needed support and tips useful to make this debilitating disease more tolerable.
With Giancarlo Navas and Pearson Realty Group by your side, you'll benefit from his in-depth market knowledge, keen negotiating skills, and an extensive network of industry connections. Whether you're a first-time homebuyer or a seasoned investor, Giancarlo is committed to helping you achieve your real estate dreams.
Contact Giancarlo