Wrigleyville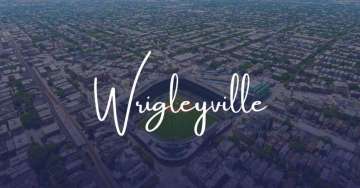 Wrigleyville is home to Wrigley Field, one of Chicago's baseball teams' home fields. Wrigleyville and its mascot, the Chicago Cubs, are Chicago's genuine pride and spirit. This area, formed in 1914, is now a hub for all tourist attractions. With sports bars, pubs, and restaurants, Wrigleyville is a definite stop when coming through Chicago. While Wrigley Field is the second oldest ballpark in the country, it also still hosts famous artists and bands every year, some notable ones being Zac Brown Band, Chris Stapleton, and Dead and Company.
Right by the main entrance to the stadium, you will see a newer addition to Wrigleyville, Gallager Way. This park has drinks, food trucks, and, of course, cubs merch for sale. Take a trip up and down Clark Street and stop in at one of the many restaurants and bars in the area! This area is packed with locals and cubs fans no matter the time.
Some other notable restaurants in the area are Happy Camper, Old Crow Smokehouse, and Big Star.
Wrigleyville Homes for Sale