Ravenswood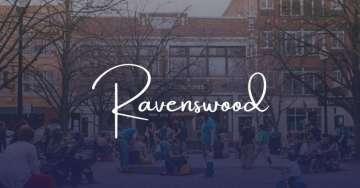 Named quite literally for the large population of ravens that the area's forest used to the house before being developed for real estate, Ravenswood has a rich history that shines through even as prices have risen rapidly in recent decades. The area was once developed by wealthy real-estate speculators in the 1800s and became home to commuters looking for a quieter place to retreat from the Loop's bustle. However, today, while the courtyard-style of that era has remained, Ravenswood has now become a center of activity as young professionals have flocked to live close to job opportunities and the hub of Lincoln Park nightlife that lies just to the south.
Following this trend of incoming young buyers, home prices have boomed since the 1990s, bringing with it other forms of development to the area. Like others in Chicago, this neighborhood is a combination of something old and something new – Victorian-style manors next to nightlife – retaining a distinctively old-world charm while also having the energy and optimism of younger residents.
Some other notable restaurants in the area are Spacca Napoli Pizzeria, Hopleaf, and The Warbler.
Ravenswood Homes for Sale